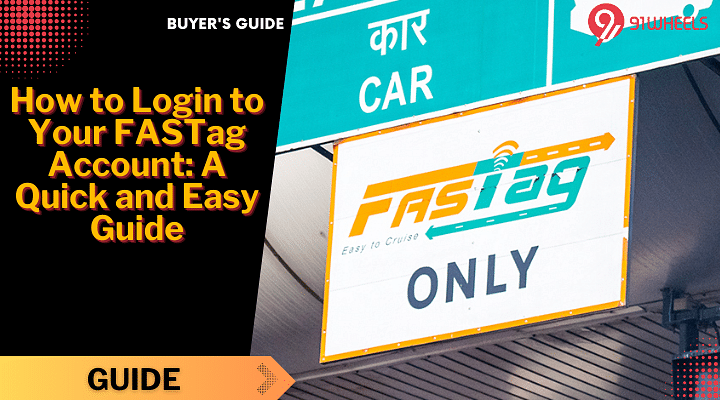 KEY HIGHLIGHTS
FASTag enables easy crossings at toll gates
It offers seamless and contactless payment mechanism
Here are the steps for login to your FASTag account and ensure seamless journeys
In an era marked by rapid technological advancements, the traditional experience of queuing at toll plazas to make cash payments has given way to a more efficient and hassle-free solution known as FASTag. FASTag is an innovative electronic toll collection system that has revolutionized how we pay tolls on highways and expressways. With its seamless and contactless payment mechanism, FASTag has become an indispensable tool for modern road travelers, offering convenience, time-saving benefits, and reduced traffic congestion.
Join us on this journey to find the possibilities that FASTag brings, making road travel more efficient, eco-friendly, and enjoyable. Read this article to know the steps to login to your FASTag account and ensure seamless journeys.
Also Read: FASTag Scanner: The Future of Electronic Toll Collection in India
Steps to Login to Your FASTag Account
Step 1: Open the Mobile Application or Website Portal of Your FASTag Issuer
To begin the login process, ensure you have the mobile application or visit the official website portal of your FASTag issuer. The FASTag issuer could be a bank or a certified agency from where you purchased your FASTag.
Step 2: Look for the Login Section or Button on the Main Page
Navigate to the main page once you access the FASTag mobile application or website. Search for the "Login" or "Sign in" section. Usually, it is in the top right corner of the main menu.
Step 3: Enter Your Login Credentials
In the login section, provide your login credentials. Typically, this includes your unique username and password. In some cases, you might need to enter your registered mobile number or email address associated with your FASTag account instead of a username.
Step 4: Check the Information for Accuracy
Before proceeding further, carefully review the information you entered. Ensure you have correctly typed your username (or mobile number/email address) and password to avoid login issues.
Step 5: Click on the Login or Submit Button
Once you have confirmed the accuracy of your login credentials, click on the "Login" or "Submit" button. The system will now process your information, and if the entered details are correct, you will be successfully logged in to your FASTag account. Congratulations! You can now access your account and explore various features and services.
Utilities of a FASTag Account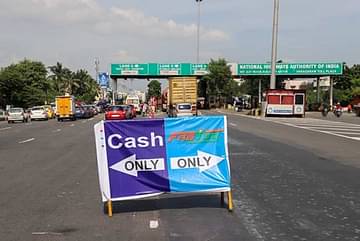 With a FASTag login, users can access various functions and features associated with their FASTag account. These functions typically vary depending on the service provider or issuer of the FASTag, but some common functions possible with FASTag login include:
Account Balance Check
Users can check the current balance available in their FASTag account. This helps in ensuring sufficient funds for toll payments.
Transaction History
Users can view the details of past toll transactions using their FASTag, including the date, time, location, and toll amount deducted.
Recharge/Top-up
Users can add funds to their FASTag account through various payment methods, such as debit/credit cards, net banking, UPI, or mobile wallets.
Auto-Recharge Setup
Users can set up an automatic recharge facility to ensure their FASTag account always has sufficient funds, avoiding the risk of insufficient balance during toll payments.
Vehicle Management
Users with multiple vehicles linked to the same FASTag account can manage and switch between them for toll payments.
Password Reset
If a user forgets their FASTag account password, they can reset it through the login portal.
Account Information Update
Users can update their personal details, contact information, and vehicle information as needed.
Customer Support
Another utility is related to access to customer support information, where users can seek assistance for any issues related to their FASTag account or transactions.
Deactivation/Suspension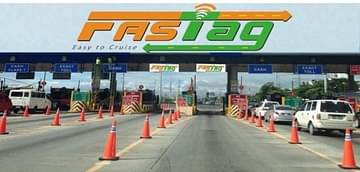 In case of a lost or stolen FASTag device, users can request deactivation or suspension to prevent unauthorized use.
Also Read: ICICI FASTag - The Ultimate Solution for Hassle-free Toll Payments
Embracing the advantages of FASTag, we can look forward to a future where road travel becomes more seamless and hassle-free. As more toll plazas adopt this technology, users must become familiar with the various functions available to make the most of this revolutionary payment system. The FASTag simplifies toll payments and represents a paradigm shift towards a more digital and connected road transportation ecosystem. Let us embrace this transformative technology and pave the way for a smarter, greener, and more efficient journey on our roads.
Verdict

By logging in to your FASTag account regularly, you can keep track of your payments and stay in control of your FASTag. If any issues arise, it will help you tackle them by consulting the customer care service as well
Stay up to date with all the automotive news and updates by joining our 91Wheels Whatsapp Group today!