What is the age criteria to ride the Keysto Hugo 3.0?
8 views
Asked:

4 month ago
Hugo 3.0 is a Mountain cycle from Keysto. The age criteria for riding the Keysto Hugo 3.0 is not explicitly stated by the brand. It has a 27.5-inch wheel size and a frame made for riders at least 5'4" tall. For more details, please click on Keysto Hugo 3.0 Specifications

91Wheels Expert

• 3 Months ago

Add Your Answer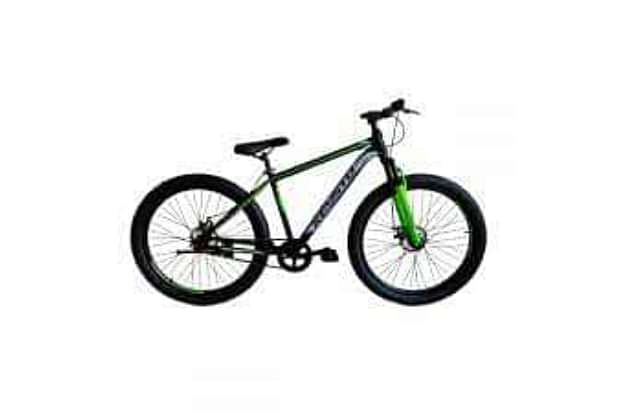 ₹ 13,030 *
Don't miss out on Latest Offers!
Have More Questions about Keysto Hugo 3.0?
Get answers from our 91wheels experts

Ask 91Wheels Experts
New Cycles in India
Keysto Cycles

Mountain Cycles
Popular Keysto Hugo 3.0 Cycles Comparisons
Roadeo

Turner Dual Disc 26T

₹ 13.04 K*

Hercules

CX 70 18 Speed

₹ 13.04 K*

Tata Stryder

Gelon 24T

₹ 13.04 K*

Tata Stryder

NX-XUS 27.5T

₹ 13.04 K*

Tata Stryder

Caspian 27.5T

₹ 13.00 K*

Btwin

Hybrid Cycle Riverside 120 Grey Yellow

₹ 13.00 K*

La Sovereign

Skill 2400

₹ 13.00 K*

Ninety One

JETFIRE 27.5T

₹ 13.00 K*

Ninety One

VIKING 27.5T

₹ 13.00 K*

Urban Terrain

UT3002A26

₹ 13.00 K*
View More Cycles Comparisons
User Reviews
No Reviews Found