What is the weight of Firefox Rapide?
3 views
The weight of the Firefox Rapide varies depending on the size of the frame. The weight of the 18-inch frame is 12.6 kg, the weight of the 19.5-inch frame is 13.0 kg, and the weight of the 21-inch frame is 13.5 kg. For more details, please click on Firefox Rapide Specifications

91Wheels Expert

• 3 Months ago

Add Your Answer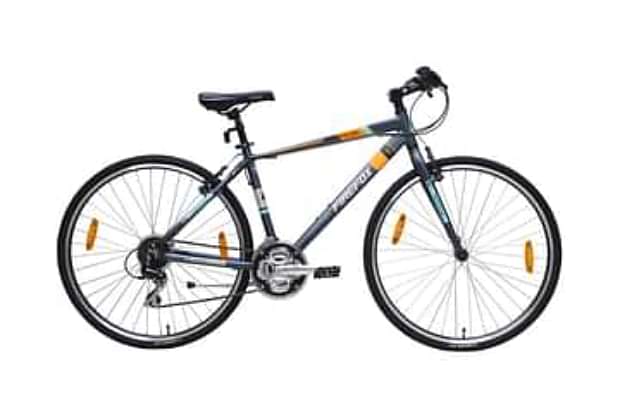 ₹ 19,999 *
Don't miss out on Latest Offers!
Have More Questions about Firefox Rapide?
Get answers from our 91wheels experts

Ask 91Wheels Experts
New Cycles in India
Firefox Cycles

Hybrid Cycles
Popular Firefox Rapide Cycles Comparisons
Btwin

Triban RC 100 Road Bike

₹ 20.00 K*

Btwin

Rockrider ST520

₹ 20.00 K*

Btwin

Rockrider ST100

₹ 20.00 K*

Acrolt

Factor 27.5

₹ 20.00 K*

La Sovereign

PACE 650B

₹ 19.99 K*

Fuji

Nevada 2.1 2013

₹ 19.99 K*

Roadeo

A85 27.5T

₹ 20.01 K*

Hero

Sweed 29ER (21SPD)

₹ 19.90 K*
View More Cycles Comparisons
Firefox Rapide Cycle Owner Reviews
Styling

5.0

Value For Money

4.5

Comfort

4.2

View all parameters
Really great cycle with comfort and excellent performance

Like

Firefox Rapide is an ideal bicycle for someone who has just started bicycle riding. Its price starts at Rs 21,000 in India.

Likes (6)

Nk

Nalgonda krishna

2 Year ago

Good in its price range. I love the performance this bicycle has. It has 21 speed gears with an easy fire shifter and thumb shifters. Excellent breaking system.

Likes (2)

GS

Galipally.srinivas Srinivas

2 Year ago

Superb performance delivered by this cycle. It is beyond my expectations. Just go fot it.

Like

KK

Kumud Kumar Singh

2 Year ago

good quality parts and smooth gear shifts.

Like
Rapide User Reviews