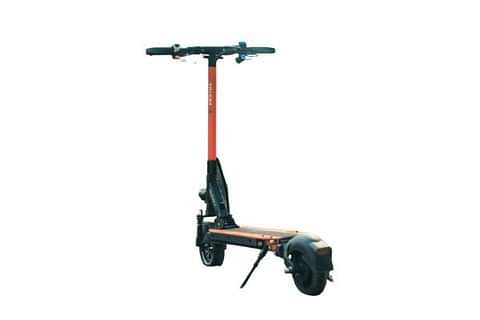 Gleev Motors Protos
Gleev Motors Protos is a scooter, that will launch in India at an expected price range of ₹ 40,000- ₹ 50,000. Protos is expected to launch in January 2024. Gleev Motors Protos will compete with Avon E Scoot, Greta Electric Harper ZX, Detel EV Easy Plus.
₹ 40,000 - ₹ 50,000*
*Ex-Showroom Price
(Estimated starting price)
Expected Launch Date - January 2024
Gleev Motors Protos Price
The Gleev Motors Protos price is expected to start at ₹ 40.00 K.
Gleev Motors Protos Expert Verdict
Features we admire in this scooter

Practical for congested cities
Practical, useful features in here
Gleev Motors Protos Scooter Owner Reviews
Mileage & Performance

5.0

Features

5.0

Design

5.0

View all parameters
All (1)
General (1)
Mileage & Performance (1)
Reliability & Maintenance (1)
ef

emmanuel ferre

2 Month ago

I've buy this electric quick scooter in November 2022, and I've already crossed 1500 km mileage as I use it every day for short distance ride between my house and shop but also sometimes for longer ride and bring it with me when I commute by train or bus as an easy and cheap way to finish my transpot journey. As, I trust , I was one of the buyers of the first small batch of this scooter, I've faced few glitches but the company have been so far really fast and efficient to reply to most of my queries and send spare parts. This kind of vehicle are very common in Europe and just something new in India. Altogether, very satisfied with the scooter which i can really recommend for day to day comuters and shopping ride.

Like
Protos User Reviews
Latest News on Gleev Motors Protos
Publish date : 1 March 2022

Publish date : 2 February 2022
Protos News
Gleev Motors Protos Videos
Portable electric scooter || Gleev Protos review || Funky, practical and super fun

Publish date : 3 August 2022
More Gleev Motors Videos
Gleev Motors Protos FAQs
What is going to be the price of upcoming Gleev Motors Protos?
The tentative price of the upcoming Gleev Motors Protos is going to be around Rs. 40.00 K.
When is the Gleev Motors Protos scooters going to be launched in India?
Gleev Motors Protos scooter is expected to be launched around January, 2024.