Yezdi made a comeback into the Indian market last week with as many as three different models. These include the Roadster, Scrambler and the Adventure. I managed to get home the Adventure on the day of launch itself and over the course of last one week, have uploaded numerous videos on 91Wheels' Youtube Channel - do have a look. At the same time, I thought of discussing a few shortcomings or cons that I, as an owner have noticed in the motorcycle.
Jerky EFi set-up
Power delivery at low RPMs isn't the smoothest on the Yezdi Adventure. Try riding the bike at low speeds at a constant throttle and you will definitely feel the jerkiness coming in. Likewise, leave it idling at a red light and in some cases, the bike will simply die off. In comparison, though the Himalayan's throttle response is lazy, fuelling seems much better on that bike.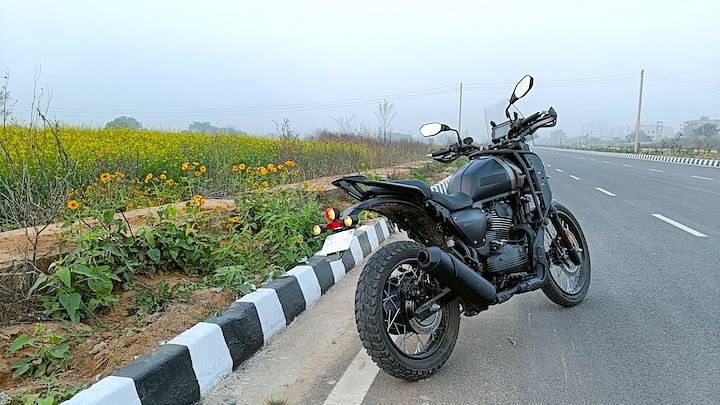 Rear Suspension
Don't get me wrong here - the ride quality of the bike over bad roads is simply superb. The long travel suspension is soft as well and it helps soak up bumps easily. However, this becomes a small bother at higher speeds - hit a long flowing corner that has undulations and you will feel the rear wallowing more than you would have expected. I am assuming with a pillion, this might become worse as well.
The Seat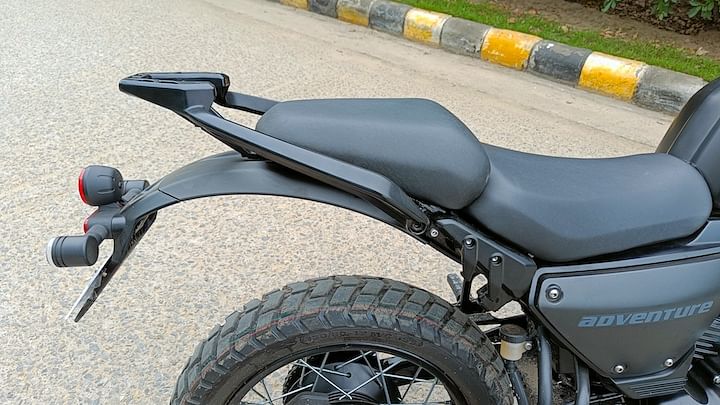 This is something that others have noticed as well and definitely something I want to rate higher in the Yezdi Adventure negatives list. While you might argue that a hard seat comes handy on long rides, this isn't the case here. I even tried going for a non-stop 90 minute stint but had to break the journey after an hour. In comparison, on the Himalayan, I remember taking just 3 short breaks on a Delhi to Manali run that lasted 10 hours.
Confusion of add-ons
We have seen this via the comments section on our videos. There is no clarity if the tank guard and saddle stay are part of the on-road price or not. Some say the 'compulsory accessories cost' takes care of it while others point it out that these are optional.
These Yezdi Adventure negatives aside, the bike is a hoot to ride. The engine is peppy and out accelerates the Himalayan, the suspension is great off the road and pricing is spot on. The exhaust too sounds better once the DB Killer has been removed. What is your opinion on the motorcycle? Discuss it with us on our 91Wheels Telegram and 91Wheels Whatsapp groups. Also, you can subscribe to our Youtube channel for video content on the latest from the world of cars and motorcycles.