Akin to the Kia Seltos, the latest Hyundai Creta is on sale with three engine options- two petrol and one diesel. The most powerful of these is the 1.4-litre turbo-petrol motor that produces 140 PS and 242 Nm. It comes mated to a 7-speed dual-clutch transmission. The other two options displace 1.5-litre and offer 115 PS each. The naturally-aspirated petrol motor outputs 148 Nm, while the oil-burner puts out 250 Nm of twisting force. While the less powerful petrol motor is available with a 6-speed manual transmission and a CVT option, the diesel motor can be had either with a 6-speed manual or a 6-speed torque-converter automatic gearbox.
As expected, it's the 1.4-litre turbo-petrol unit that is the best of the lot. With peak torque coming in as early as 1,500 rpm, there's little turbo-lag. This is especially because of the lightning fast gear shifts from the dual-clutch transmission. Moreover, one gets to choose between three driving modes – Normal, Sport and Eco. Of course, the performance is toned-down in the interests of better fuel economy in the Eco mode, while the Normal mode offers you the best of both the worlds. The driving enthusiasts, however, will choose to stay in the Sport model owing to the strongest performance and sharp throttle responses. In addition, the Creta even offers 3 traction control modes - Snow, Sand and Mud to help you get out of sticky situations.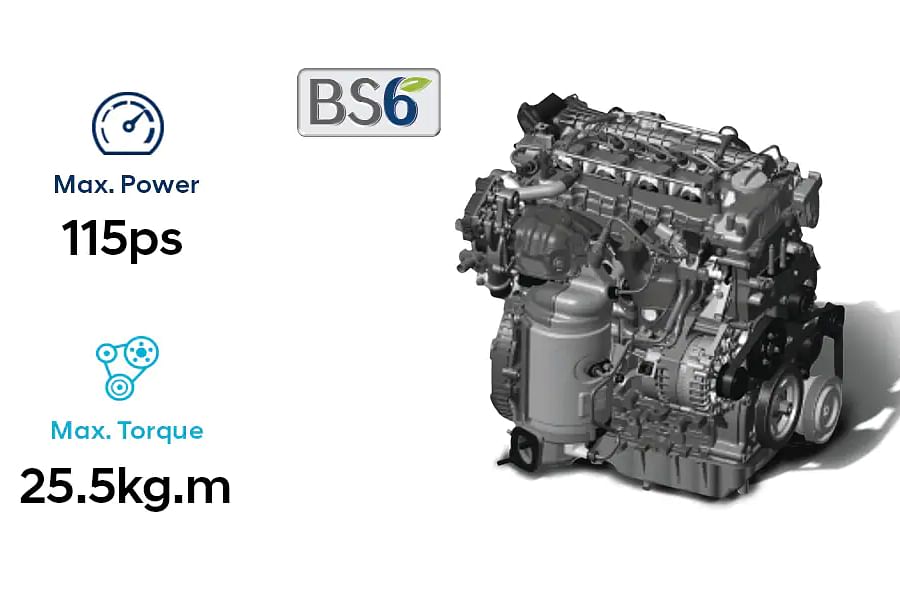 In comparison, the 1.5-litre naturally-aspirated petrol engine option is a lot more sedate but it's definitely sufficiently powerful and offers enough power across the rev-range. The motor is quite smooth and while the CVT won't impress the driving enthusiasts, it's actually a good option for those who need to tackle the urban mess on a daily basis. Meanwhile, the diesel, in a typical Hyundai fashion, impresses with strong performance and high refinement. True, it's not as powerful as the 1.6-litre version on the old Creta but what it lacks in power is made up for by the improved refinement and fuel efficiency. Also, the 6-speed AT, like before, is a smooth shifting unit with minimal lag.