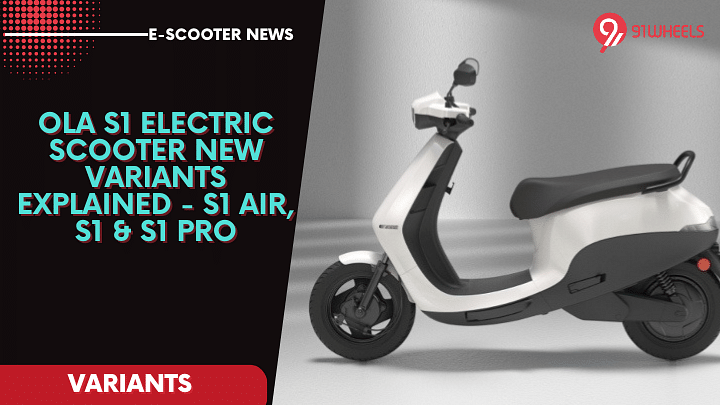 Ola Electric has recently launched the S1 Air electric scooter in three variants
The brand has also rejigged the S1 variants and S1 Pro
Ola Electric Scppter range now starts at Rs 84,999 and goes up to Rs 1.30 lakh
In order to meet the diverse demands of customers, Ola Electric has introduced new models of the S1 Air and S1 electric scooters with various battery pack capacities. Individual tastes and needs, such as range, price, and charging time, will determine which option is preferable. This article will examine the latest Ola S1 Electric scooter variations and determine which is the best.
Also Read: Ola S1, S1 Air Launched In New Variants Starting At Rs 84,999
Ola S1 Air Variants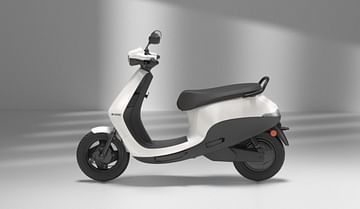 Ola S1 Air is the entry-level scooter from the brand. It was previously launched with a 2.5kWh battery pack. Now, the brand has launched the scooter in 3 different battery pack options and with that the range of each variant varies.
| | | | |
| --- | --- | --- | --- |
| Specifications | Ola S1 Air | Ola S1 Air | Ola S1 Air |
| Battery Pack | 2 kWh | 3 kWh | 4 kWh |
| Motor | 4.5 kW | 4.5 kW | 4.5 kW |
| Range | 85 km | 125 km | 165 km |
| Top Speed | 85 km/h | 85 km/h | 85 km/h |
With a 2kWh battery pack, the initial model has a range of up to 85 kilometres on a single charge. With a 3kWh battery pack, the second model offers a range of up to 125 miles on a single charge. With a 4kWh battery pack, the third model offers a range of up to 165 kilometres on a single charge. The only difference between the three Ola S1 Air scooter models is the battery pack. They have a 4.5kW motor as standard. The scooter's peak speed of 85 km/h makes it ideal for commuting in cities and serving a variety of running purposes.
Ola S1 Variants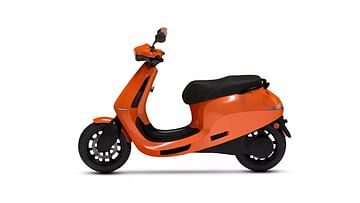 The S1 electric scooter, which formerly had a single battery pack option, has also undergone changes from the brand. Now, there are two battery pack options for the S1 electric scooter: 2 kWh and 3 kWh.
| | | |
| --- | --- | --- |
| Specifications | Ola S1 | Ola S1 |
| Battery Pack | 2 kWh | 3 kWh |
| Motor | 8.5 kW | 8.5 kW |
| Range | 91 km | 141 km |
| Top Speed | 90 km/h | 95 km/h |
The 2 kWh option has a 91 km range, while the 3 kWh option has a 141 km range. Other features of the S1 electric scooter include keyless ignition, digital instrumentation, and LED headlights. The scooter can go as fast as 95 km/h. The motor on both variants is same which means both the variants get same power output.
Also Read: Ola S1 Air vs TVS iQube S Comparison - Key Differences
Ola S1 Pro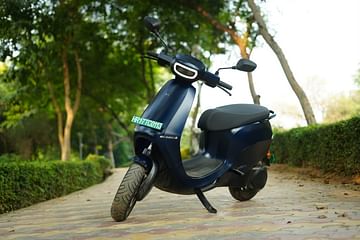 Ola S1 Pro is the top of the line variant which is available in a single variant with a battery pack of 4kWh. This battery pack is mated with a 8.5 kW motor. This variant comes with a range of 181 km and gets a top speed of 116 km/h. The S1 Pro comes with a feature loaded pack which include touchscreen instrument panel, keyless start and go, disc brakes, and other features.
Pricing
| | | | | | | |
| --- | --- | --- | --- | --- | --- | --- |
| Variant | Ola S1 Air 2kWh | Ola S1 Air 3kWh | Ola S1 Air 4kWh | Ola S1 2kWh | Ola S1 3kWh | Ola S1 Pro 4kWh |
| Ex-Showroom Price | Rs 84,999 | Rs 99,999 | Rs 1,09,999 | Rs 99,999 | Rs 1,09,999 | Rs 1,29,999 |
The most affordable Ola electric scooter right now on the Indian market is the S1 Air 2kWh model. The S1 Pro, on the other hand, is the most expensive scooter in the series. Interestingly, the S1 Air's 3kWh and 4kWh battery pack variations are priced similarly to the S1's 2kWh and 3kWh battery pack. However, the S1 electric scooter has the edge here since it has a larger battery pack, which gives it greater power and range.
Verdict: By expanding their product range, the brand can appeal to a wider audience and offer more options to meet the needs of different consumers. This can lead to increased sales and customer satisfaction, as well as help the brand to establish a stronger position in the electric scooter market.