Tata Motors showcases India's First LNG Bus
Tata Motors has a ton of vehicles from both passenger and commercial segments at the 2020 Auto expo. Since we have shared all the cars with you, it's time to talk about the first LNG bus of India which is on showcase at the 2020 Auto Expo. It comes under the Tata Motors' Marcopolo brand and will be called as Starbus LNG.
We have heard of Petrol, Diesel, LPG and CNG, Now what the heck does this LNG mean? Let us explain first! LNG stands for Liquefied Natural gas which comprises 95% methane. It is known to be the cleanest fossil fuel as it emits water and a little amount of carbon dioxide.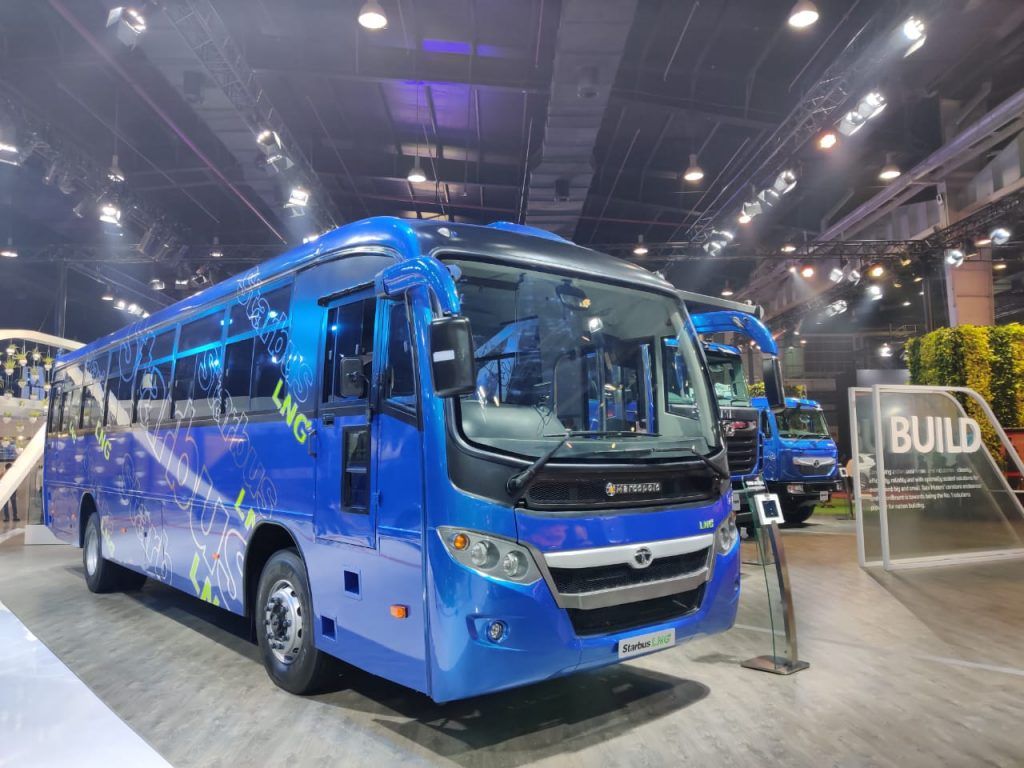 LNG and CNG shares basic composition in common but LNG is in a liquid state and needs to be stored at cold temperatures. LNG is 2 times denser than CNG. Procurement and storage of LNG turn up cheaper than CNG but LNG is not that popular in India.
Also read: Haima Group Showcases EV1 Hatchback At The 2020 Auto Expo
The Starbus LNG uses a 5.7-litre BS4 IOBD-2 engine producing 130 Ps and 405 Nm of torque. The engine is paired with 5-speed manual transmission. The engine sits on the front and channels the power to the rear wheels. Starbus can store over 400 litres of LNG in its fuel tank and the max speed is 70.41 km/h.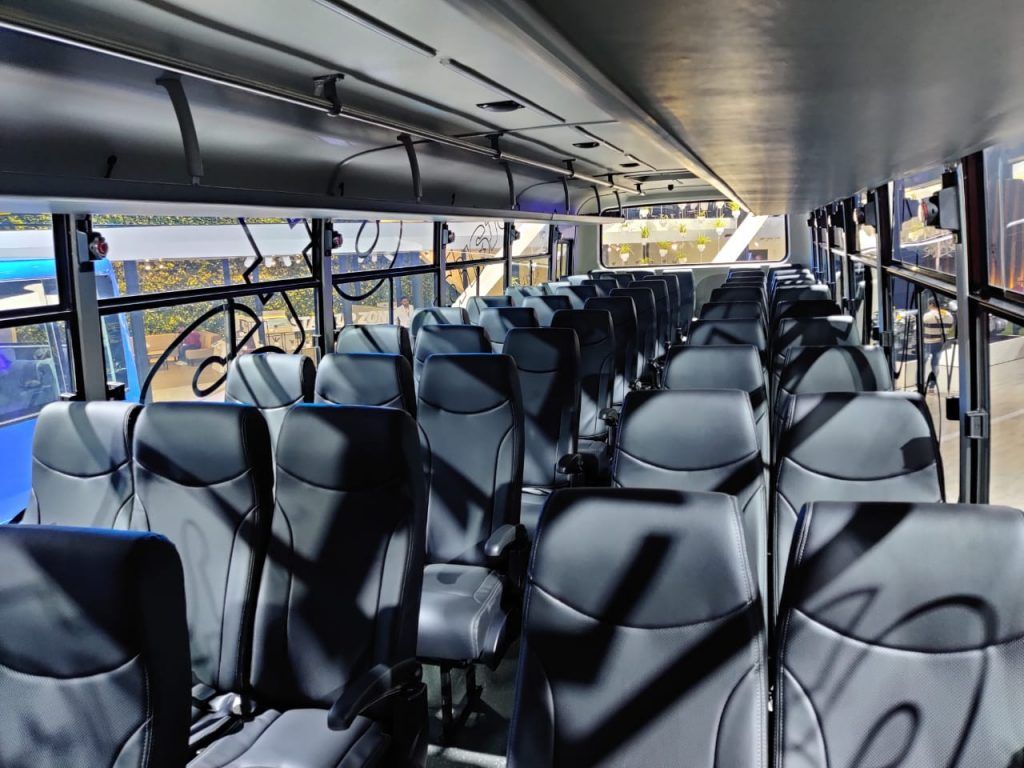 Starbus LNG can be bought with a seating capacity for 55 people and driver. It can be bought with 3×2 and 2×2 seating configuration. The Bus on display here is the non AC variant and it can also be bought with air conditioning.
Also read: Maruti Suzuki Announces Nation Wide Valentine Special Service offer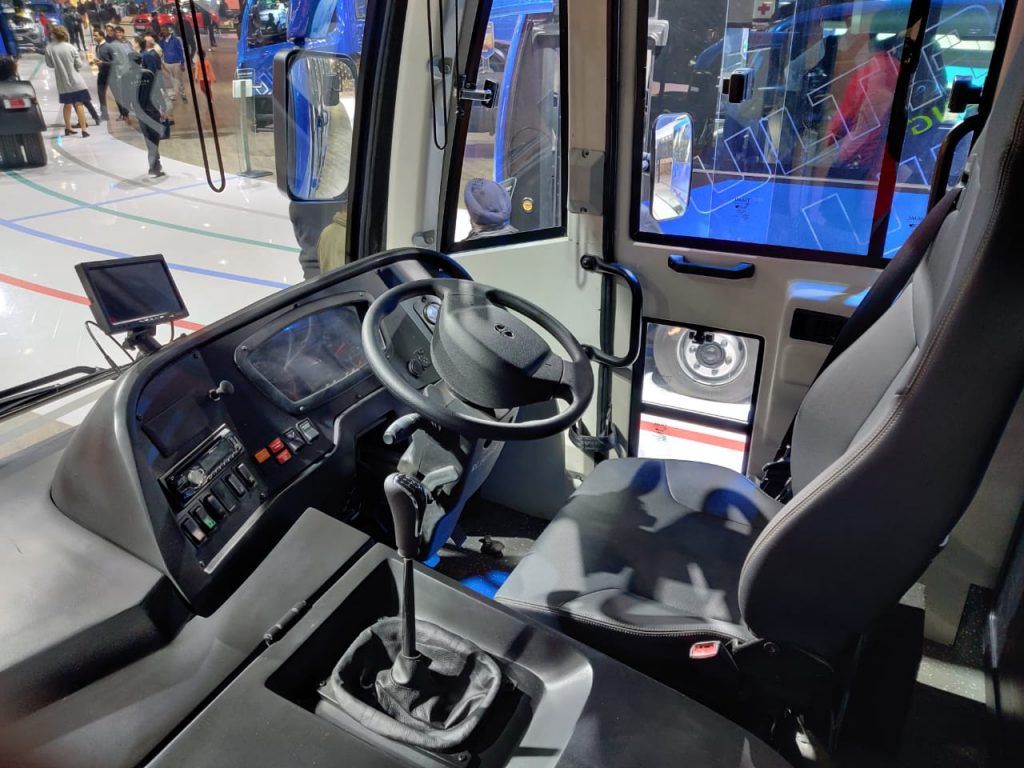 Tata Motors has just showcased the Starbus LNG at the 2020 Auto Expo and they might launch it in future. However, distribution and availability of LNG gas could be a task but as it is fairly similar to CNG and can be stored easily, there are possibilities that we see the use of LNG in passenger cars as well.