Tata Safari Moniker To Stay Alive In The Future Tata Vehicles
Tata Motors discontinued the legendary Safari Storme that carried on the name of the Safari for years in the market. The vehicle was discontinued after Tata did not update it to meet the new safety norms required to sell cars in the Indian market.
However, the name 'Safari' will live on in the future and it will be used on several Tata Motors cars. Tata is not expected to bring in a replacement of Tata Safari in the near future. However, the name Safari will be used by all the 4X4 and AWD vehicles in the future.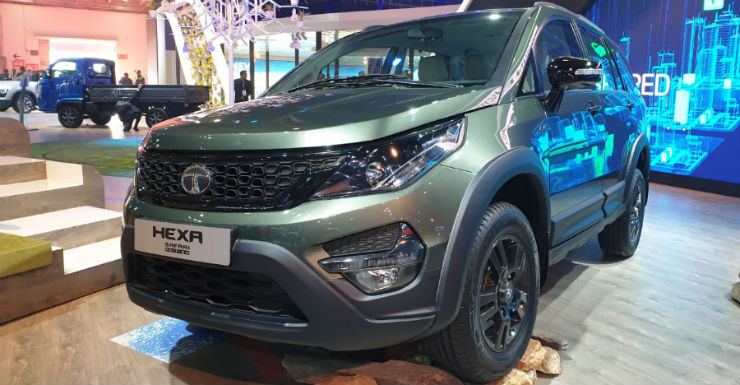 Revealing the concept, Tata showcased the Tata Hexa Safari Edition at the 2020 Auto Expo. The BS6 compliant Tata Hexa Safari Edition will be the AWD version of the SUV. Similarly, any future model with a similar system will carry the name of the legendary SUV.
The badge will be treated similarly to the Jeep's Trailhawk moniker that is available with the Compass in India and several other models in the international markets.
After the Hexa, this Edition badge may come with the likes of Tata Harrier. Based on the all-new Omega ARC platform, the Tata Harrier is only available in an FWD set-up. However, if the demand rises, Tata may develop an AWD system for the Harrier and put the 'Safari Edition' badge on it. Tata earlier said that it sells less than 1% AWD or 4X4 cars and the market does not respond to such enthusiastic vehicles very well.
Since it takes a lot of investment to develop a 4X4 system for an all-new platform, Tata currently offers a unique off-road Terrain Response System with the Harrier. It works with the Traction Control System of the car and allows the Harrier to reach difficult places when compared to the regular cars without a similar Terrain Response System.
The Safari Edition will become the second special badge on the Tata cars after the JTP performance cars. While the JTP cars will focus on high performance, the Safari Edition vehicles will be more capable. Both these badges are meant for the enthusiasts and will be low volume products.