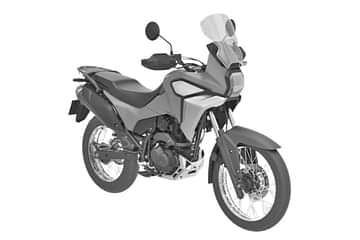 Honda NX200
NX200 is a Sports bike from Honda. Honda NX200 is expected to be launched at a price of Rs. ₹ 1.20 Lakh in Indian automobile market.
(Expected Price)
₹ 1.20 Lakh*
Expected Launch Date : 13 December 2022
Honda Bike Dealers in popular cities
Kolkata

11 dealers in Kolkata

Pune

34 dealers in Pune

Lucknow

18 dealers in Lucknow

Navi Mumbai

3 dealers in Navi Mumbai
Honda Bikes in India
Popular bikes

Upcoming bikes
Have More Questions about Honda NX200?
Get answers from our 91wheels experts
Latest news on Honda NX200
Honda NX200 FAQs
What is going to be the price of upcoming Honda NX200?

The tentative price of the upcoming Honda NX200 is going to be around Rs 1.20 Lakh.