Celebrating Our Love For The Ford Mustang: Mumbai To Delhi In One Day
The Ford Mustang has been on sale in India since 2016. This everyday Supercar has earned a reputation of being a multi-tasker and does not limit its owner to early morning or late night drives on open roads. This 400 Bhp coupe has surprised us all with its easy going nature and the relatively affordable price tag has translated into sales of 450 units in India. Two cities, Mumbai and Delhi have contributed the most to this number.
This is also the reason why we decided to do a non-stop run between these two major Indian cities. This drive was to be a celebration for the love Mumbai and Delhi owners (and fans!) have shown for the Pony and to make it even more interesting, we set ourselves a target. My aim was to wake up in Mumbai and hit the bed in Delhi – in other words, morning tea in Maharashtra, breakfast in Gujarat, lunch in Rajasthan and dinner in Delhi. Would this be possible? Click the video which we managed to shoot during the drive.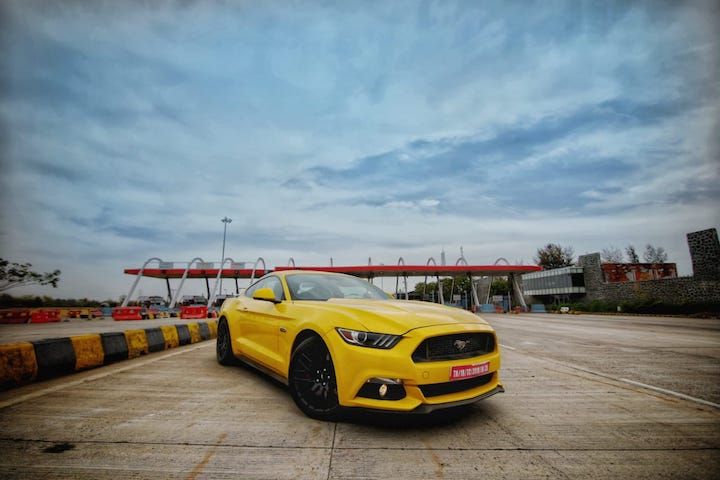 Our test car already had over 22,000km on the odo which is the most I have ever seen for a media car of this segment. To make the drive even more authentic, we decided to start our marathon from Sea Link in Mumbai and end it at Connaught Place in New Delhi. Before the drive, a major concern I had was the usable drive range the Mustang offered. There were multiple rumours which hinted at an economy of no more than 6 kmpl but within the first hour, I was pleasantly surprised to see an indicated figure of 9 kmpl – this would remain more or less throughout the drive, as I found out later.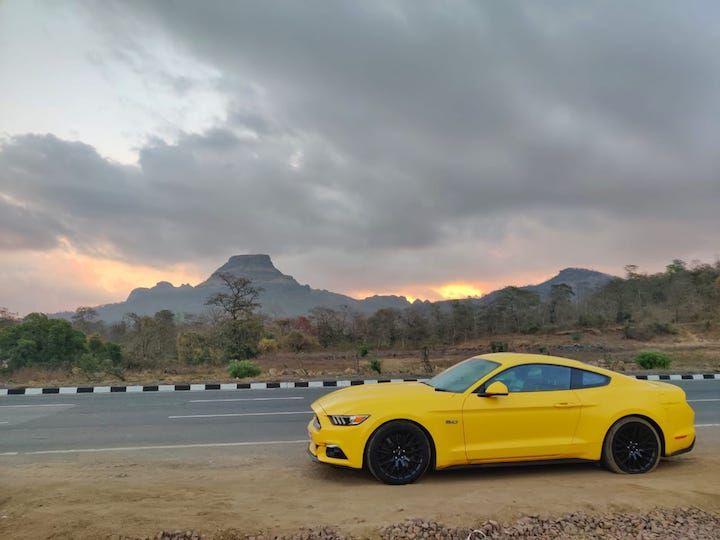 Secondly, inspite of being a Supercar, the Mustang did not touch down even once throughout the drive. Yes, I had to drive over bumps and speed-breakers diagonally and this did the trick for us. Next, the Mustang can live on a diet of normal fuel and does not need high octane or premium additives. Likewise, the comfort mode is good for runs where you need your backside in one piece.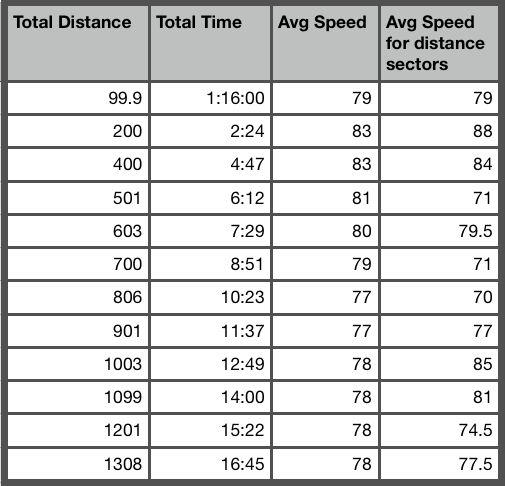 As seen in the screenshot above, throughout the trip, we managed to keep the average speeds of about 80 km/h. This included over a dozen toll stops, three fuel breaks and two minor ones for snacks on the move. I have been doing runs between these two cities for a decade now and have seen improvements coming in but certain sections remain as slow (and irritating) as ever. For example, even leaving Mumbai before sunrise did not ensure traffic-free roads. Commercial traffic was continuous and it was only when we left the financial capital behind by about 100km did roads finally open up. This stretch, that leads to the Gujarat border is scenic, empty and inviting for a car like this. We had our windows down and oh boy, this was the first time I was flirting with the 5000cc engine on public roads.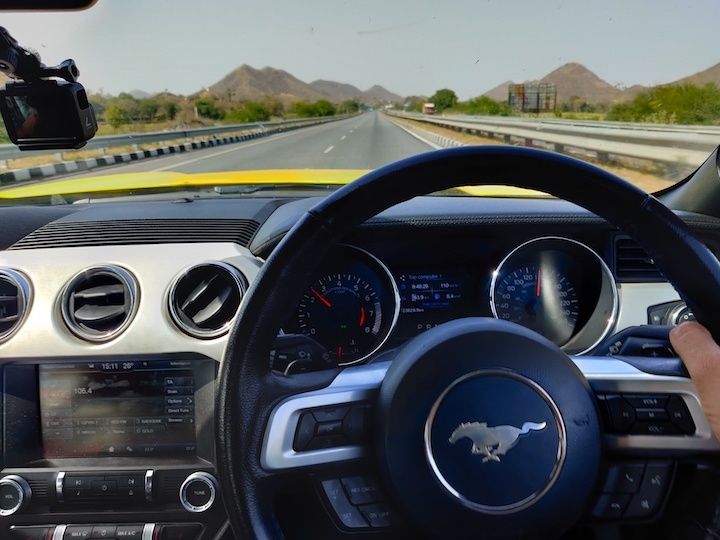 From Mumbai, we took the NH48 to Vadodara and then followed the state highway to Shamlaji (NH48 again). This helps bypass Ahmedabad completely and the route too is largely devoid of traffic. Further, state highways in Gujarat are toll-free for cars and this helped us save precious minutes. We did come across small towns and revving the motor (with the 'box in N) did send across a dozen smiles all around.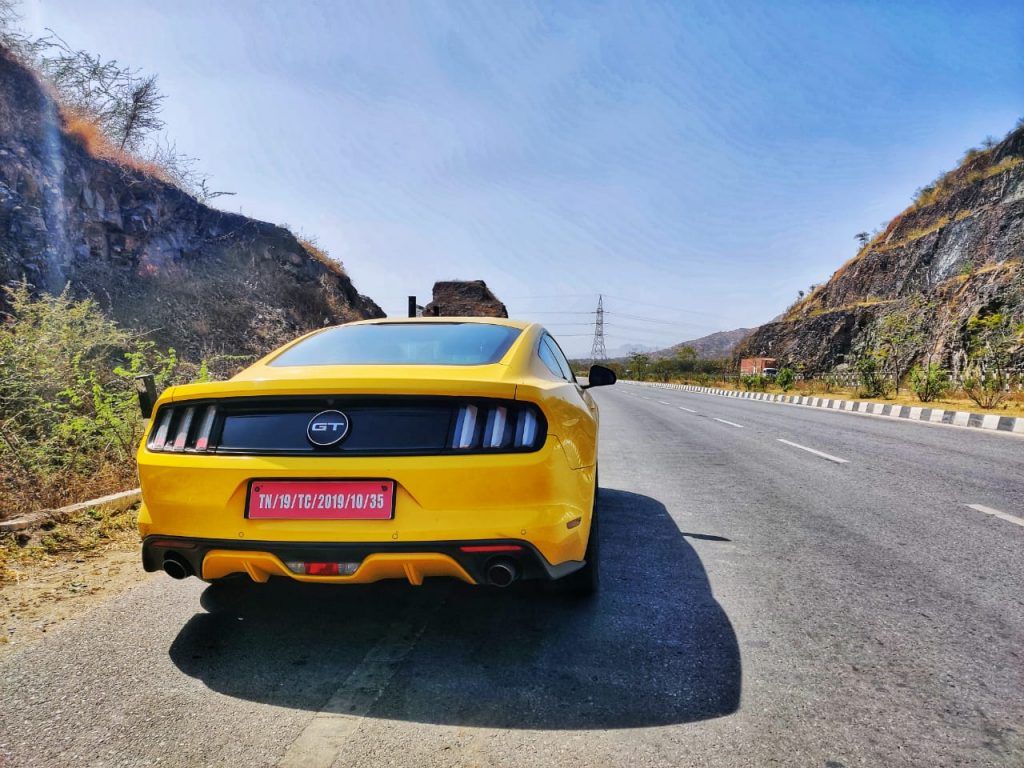 The last 100-150km to Udaipur has improved a lot and the on-going four-lane work is almost finished. Views of the hills are stunning and fresh, grippy tarmac meant at such places, I was able to make up for the loss of time at toll booths. Straightening up curves, braking late into tighter ones and literally flying over little undulations, we made it to the outskirts of Udaipur as per schedule. However, getting to the other side of the city of lakes took time and patience and a bit of off-roading.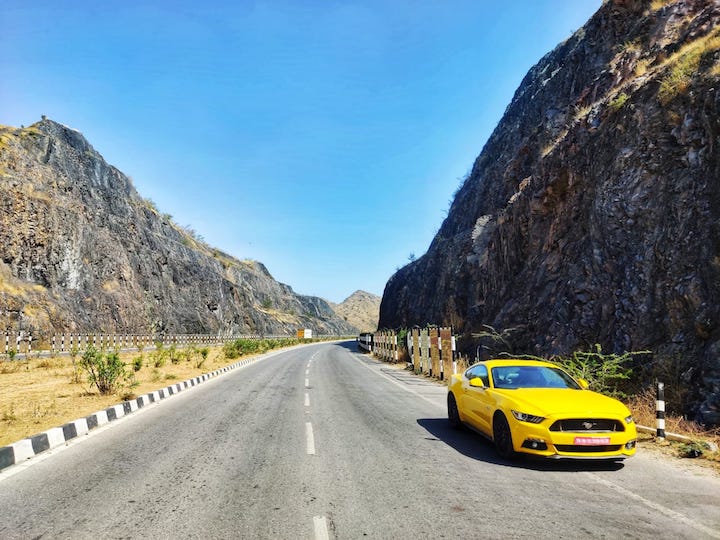 That said, post Udaipur, we came across some of the fastest stretches of the trip – the same is visible in the log above. There is a single lane section before Ajmer but traffic here was smooth and easy. Ofcourse, sections that had fast flowing curves were dismissed off in Sport mode. The V8 engine loves being revved and the intoxicating growl meant we hardly switched on the audio system. Even in the 6th gear at an indicated 100km/h, a gentle tap on the right pedal sent vocals of the highest order filtering into the cabin.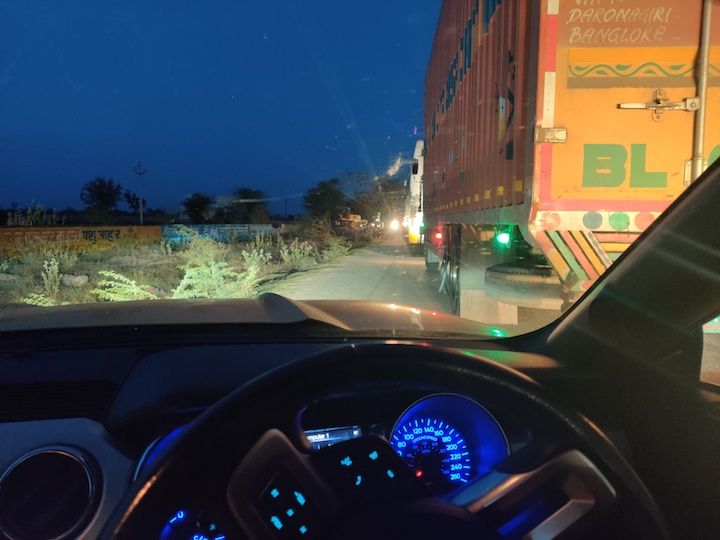 As we got near to Jaipur, commercial traffic was again our companion. At most times, I had to resort to using the left lane – horn blaring and high beams on, the Mustang made its way through endless queues of trucks, to NCR at a quick pace. We also came across multiple self-obsessed and self-proclaimed F1 drivers who probably didn't like the idea of a car overtaking them on open roads. Vanishing them in the rear view mirrors was always an easy task and while doing so, the sheer force from the engine would pin us back into the seats, no matter the speeds we were at. I don't advocate such driving behavior but most will agree, having such lunatics in the rearview mirror, often kissing your car's ass, becomes irritating at times.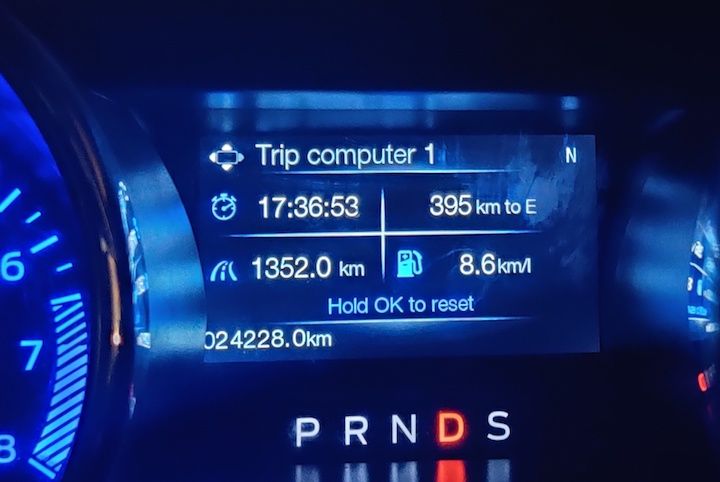 We finally hit the Delhi border in just over 17.5 hours, making a new unofficial record in the process. The entry was choked, even at this hour but this finally gave us time to relax and cruise along to our destination. Connaught place was another 40 mins away and by the time I entered my home, I still had a grin plastered across my face. I really had woken up in Mumbai on the same day. Wow!