Greaves Electric Mobility Ampere electric scooter has been launched on Flipkart. The e-scooter is now available in 4 cities on the e-commerce website.
Greaves Electric Mobility (GEM) has launched its Ampere Magnus EX e-scooter via Flipkart. The new e-scooter is currently available in 4 different cities. Customers can now book the scooter via the e-commerce website and receive it at their doorsteps. According to the GEM, this concept of using Flipkart will only encourage more buyers.
Also Read - Hop Oxo 100 Electric Bike India Launch On September 21
GEM-Flipkart Process Details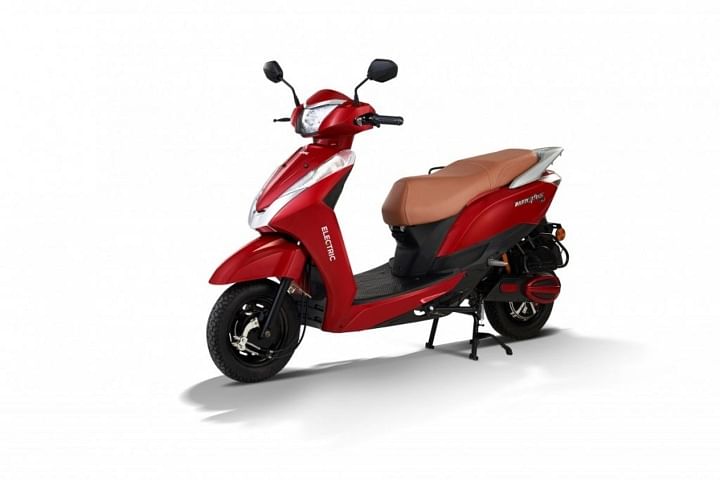 The GEM is owned by renowned manufacturer Greaves Cotton Limited. The Ampere Magnus EX is the first e-scooter that it will sell via the online platform. Speaking of this process, the customers can book the scooter via Flipkart. Once the booking is done, the customer will soon be contacted by the GEM officials. Further, the customers need to visit the showroom for the complete authentication & RTO documentation. Once this is done, the scooter will be delivered to the doorstep of the customer.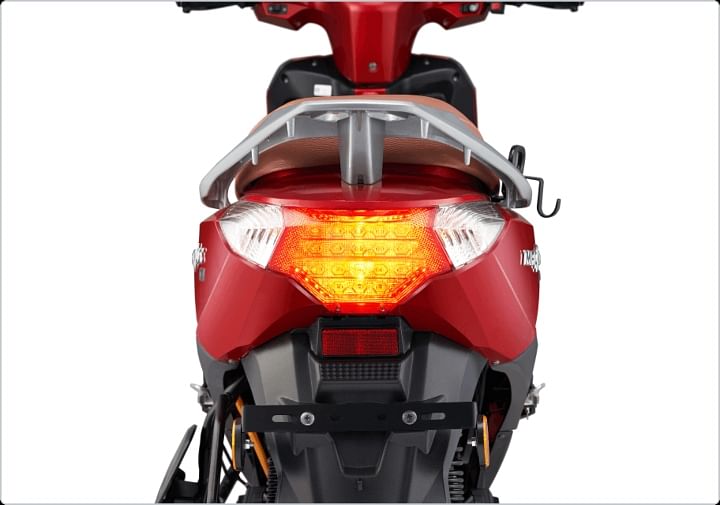 According to the company, e-commerce is one of the best ways to encourage more buyers. Additionally, the scooter can easily be booked without visiting the showrooms. As per GEM, the new buyers will have the leverage of getting the scooter within 15 days. However, this service is only available in 4 cities currently. These include Pune, Bengaluru, Kolkata, & Jaipur.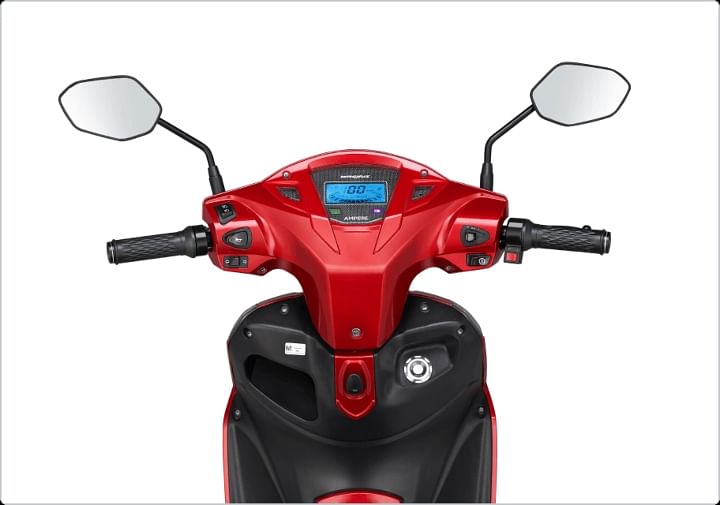 Meanwhile, the customers can visit the website of company. The website has provided all the details of the scooter including the available colour options. Additionally, the customers can get all of the necessary information regarding the rest of the product lineup there.
Greaves Electric Mobility Ampere Magnus EX Details
Speaking of the Ampere Magnus EX, it is one generic scooter. The overall design is subtle and nimble. It also comes with LED lighting overall. The instrument panel is also digital. GEM has priced it at Rs 77,249 across the country. As per the company, it has a certified ARAI riding range of up to 121 km per charge.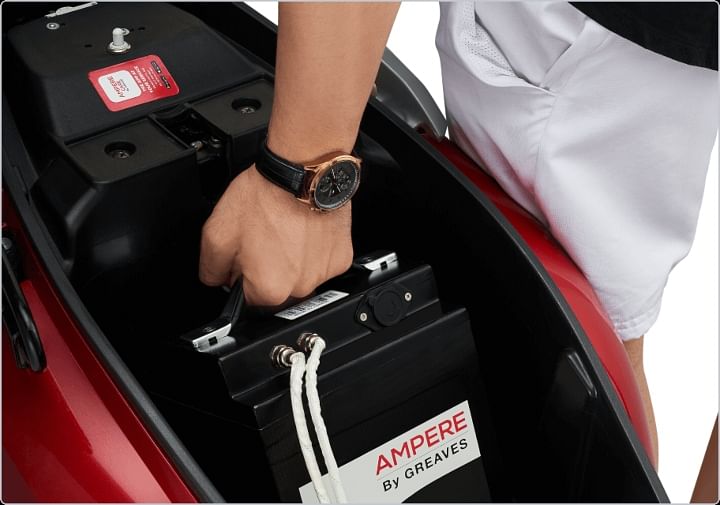 However, the company has claimed that it can easily ride 80-100 km per charge in real-world traffic. Additionally, it comes with a robust electric motor and the hardware is also rated to withstand the Indian weather. Meanwhile, the charging time is also respectable at 6-7 hours for complete charging. In fact, the battery pack is also removable. Hence, the ease of charging the battery has been increased in it.
Speaking of its performance, it can do 0-40 kmph in under 10 seconds. However, this might look slow on paper; the real-world performance is claimed to be adequate. It is available in 5 colour options. The colour options are - Metallic Red, Galactic Grey, Graphite Black, Glacial White, & Ocean Blue.
For the latest automotive updates, join the 91Wheels Telegram group.
Also Read - Pure EV's First Electric Motorcycle ETryst 350 With 140Km Range Launched