Hyundai's entry-level sedan, the Aura, is currently only offered with a CNG powertrain, a 1.2-liter naturally aspirated petrol engine, and a 1.0-liter turbocharged petrol engine. The base petrol model produces 81.8 bhp and 113 Nm and the CNG variant produces 68 bhp of power and 95.2 Nm of peak torque. 98.6 bhp and 175 Nm are available from the turbocharged petrol variant. The turbo-petrol powertrain is only offered with a 5-speed manual transmission, but the regular petrol motor can be purchased with either a 5-speed manual or an AMT.
The 1.2-litre motor offers a good torque spread and decent refinement level, while the NVH is quite well-controlled. That said, the engine gets a bit too vocal when you step on the gas with a heavy foot. The tractability offered by this engine is pretty impressive and you can potter around the town in second gear all day long. Even the in-gear acceleration is strong but overtaking takes a bit of planning.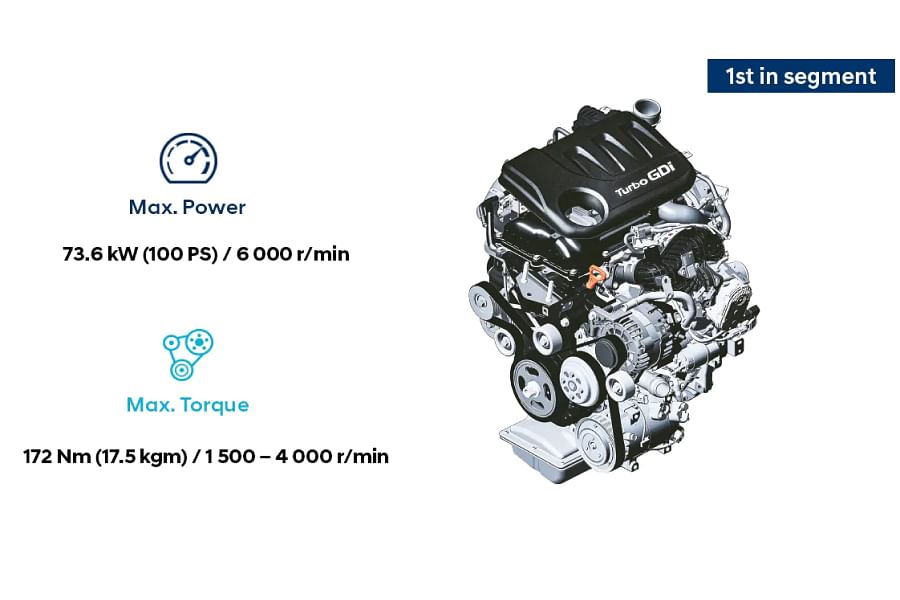 The 1.0-litre turbo petrol engine is the most exciting due to its minimal turbo-lag and strong grunt across the rev range. This version is even capable of sprinting from 0-100 kmph in less than 10 seconds, which makes it one of the quickest cars in its price segment. Of course, the CNG is for those looking for ultra-low running costs and the peace of mind that comes from having a factory-fitted CNG kit.