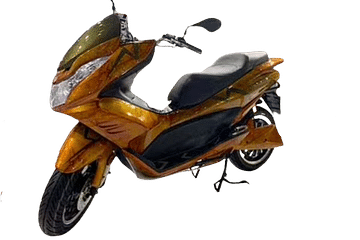 Okinawa Electric Cruiser
Electric Cruiser is a Scooter scooter from Okinawa. Okinawa Electric Cruiser is expected to be launched at a price of Rs. ₹ 95.00 K - ₹ 1.05 Lakh in Indian automobile market.
(Expected Price)
₹ 95.00 K - ₹ 1.05 Lakh*
Expected Launch Date : October 2022
Why Electric scooter
Cost Effective

Lower Fuel Prices, No Registration Charges. Thus, 25-35% lower cost of ownership.

Source

Eco Friendly

Zero Tailpipe Emissions. Thus, 30-40% reduction in pollution caused.

Source

Minimal Maintenance

Lesser Moving parts means lower overall maintenance costs.

Source

Fun to Drive

Easier manoeuvrability, Ease of Driving.

Future of Mobility

Evolving Battery Technology, IoT Driven Mobility
Okinawa Electric Cruiser Expert Verdict
Features we admire in this scooter
Could be India's first electric cruiser
High comfort levels
Top speed of 100, range of 120km
Features that could have been better
Okinawa's claims seem too ambitious for the Cruiser
Pan India reach still not the best
Okinawa Scooter Dealers in popular cities
Pune

3 dealers in Pune

Navi Mumbai

1 dealers in Navi Mumbai
Okinawa Scooters in India
Popular scooters

Upcoming scooters
Have More Questions about Okinawa Electric Cruiser?
Get answers from our 91wheels experts
Latest news on Okinawa Electric Cruiser
Okinawa Electric Cruiser FAQs
What is going to be the price of upcoming Okinawa Electric Cruiser?

The tentative price of the upcoming Okinawa Electric Cruiser is going to be around Rs 95.00 K.

When is the Okinawa Electric Cruiser scooters going to be launched in India?

Okinawa Electric Cruiser scooter is expected to be launched around October, 2022.