India's first modified KTM 390 Adventure
KTM finally launched the all-new 390 Adventure in the market, making it one of the most affordable adventure bikes in the country. Soon after its launch, the 390 ADV became quite popular in the market. There are a handful of 390 ADV bikes on the roads but this one from Mumbai is special. Why? Because it is one of the first modified KTM 390 Adventure bikes in India and it stands out from the rest.
This bike belongs to Karan, also known as silent Biker KV on Yotube. The bike has modifications like new auxiliary lamps on the leg guards that are very useful while doing the off-road trails at night. The lamps are connected to the battery and are very bright.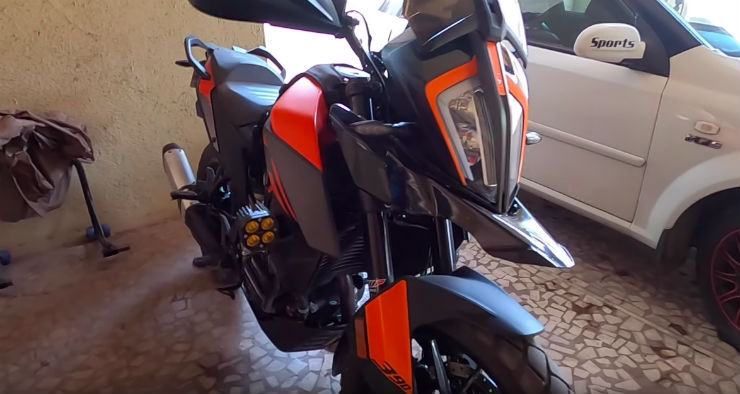 The major change in this Adventure 390 is the front beak that has been installed to make it look sportier and more aggressive. What's the use of the beak? Well, in older times, the dual-purpose bikes had the mudguards installed a higher location from the tyre. This was done to ensure that the mud stuck on the tyre did not interfere with the mudguard and stopped the bike. In modern days, these beaks have become only a cosmetic addition to the bikes and there is no such use. The end result here however looks clean and well executed.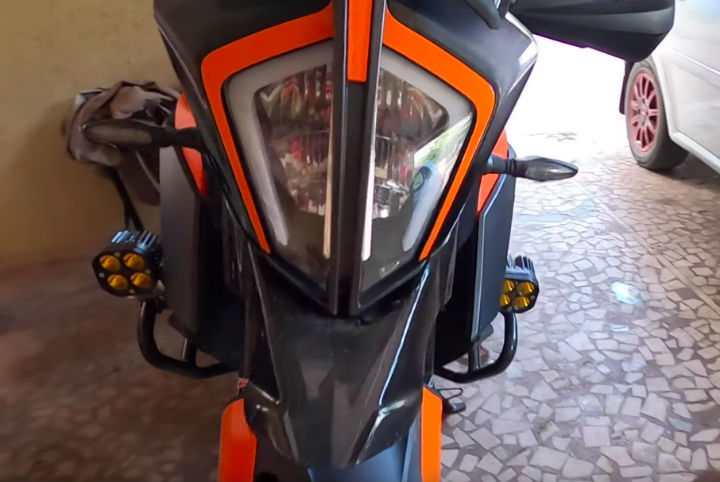 Apart from these changes, we can spot that this modified KTM 390 Adventure now has a mobile holder, and a tank cover that saves it from scratches. Other than that, Karan also says at the starting of the video that he has ordered a new sprocket with his name engraved on it. It is a new 47-teeth sprocket that will ensure a better lower-end torque, especially in the first and second gears and quicker acceleration. However, the top speed of the bike will get affected. Since this is an Adventure bike, we don't think that the top speed matters so much.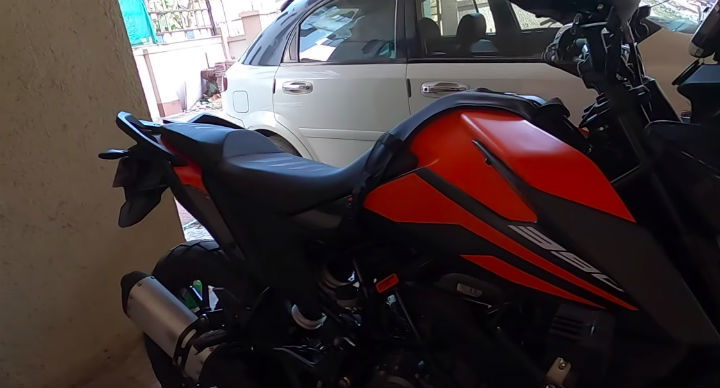 The KTM 390 Duke comes powered by a single-cylinder 373cc engine that generates a maximum power of 43 Bhp and peak torque of 37 Nm. It gets a 6-speed manual transmission and a fully digital instrument cluster.