The transition of old ICE vehicles into electric vehicles (EV) is now a practical thing that people are opting for in India. Tadpole Projects, a specialist in retrofitting internal combustion engine (ICE) automobiles, has converted a Mercedes Benz C-Class petrol to an EV. The 2003 electric Mercedes-Benz C-Class C-180 now includes technologies like GPS, Geo-fencing, and remote performance evaluation. It also offers a three-year battery warranty and a two-year EV kit warranty. Although the automobile currently accepts AC charge, there is a provision for DC charging if the need arises. Depending on the power of the batteries, charging takes 5-6 hours.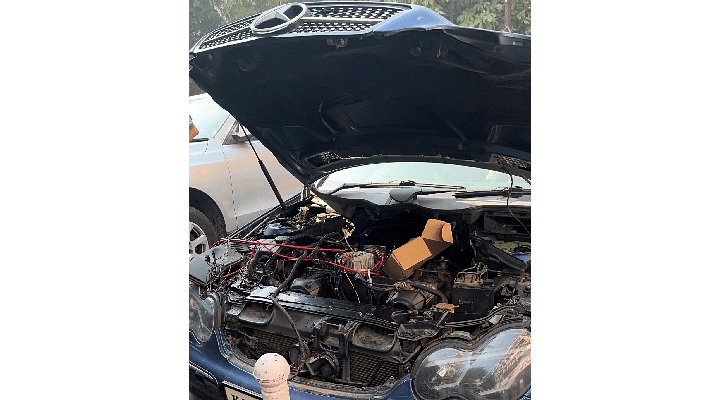 Also Read: Top Electric Cars Available Under Rs 30 Lakh In India
The automobile can currently reach speeds of up to 90 km/h and has a range of 150 kilometres on a single charge. Depending on the client's needs, the EV's speed and range can be increased to above 150 km and 250 km, respectively.
Mr. Jawaad Khan, Founder-Tadpole Projects, explained how they were able to refit the expensive car. The latest initiative underlines our commitment to accelerating the national vision of propelling electric mobility adoption in India. Tadpole Projects follows a standard retrofitting process. It includes research on the vehicle and other elements like the dynamics, structure, wheel assembly, and transmission, among other things. Our in-house team then connects this research with the client's requirements in terms of range and speed and accordingly designs the motors and rechargeable energy storage systems.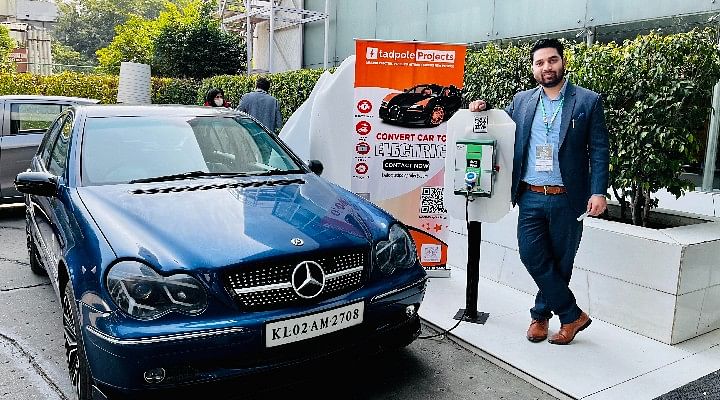 Also Read: Mini Cooper Electric India Launch On 24 February - Check All The Details
Tadpole Projects is also planning to release a number of innovative electric vehicles, including an advanced hyper sports bike and the first electric automobile with a solar panel roof, the Sports Activity Coupe. Furthermore, its services are not confined to automobiles and motorcycles. Other vehicles, such as buses, cranes, earth-moving equipment, and other construction equipment, have also been retrofitted.
The company made history in India's automobile industry by converting the first ICE vintage car to an EV the Volkswagen Beetle. It's also the first in the country to convert premium luxury cars to electric vehicles. The company wants to expand its network across India through franchises and convert ICE vehicles as cheaply as feasible. In the future years, it plans to build a battery swapping network to minimise the cost of ownership of its kits for commercial and private car owners.
What are your views on this retrofitted electric Mercedes-Benz C-Class? Do let us know in the comment section. Also, join 91Wheels WhatsApp and 91 Wheels Telegram groups to know more about vehicles, and much more. Also, you can subscribe to our Youtube channel for video content on the latest from the world of cars and motorcycles.