Electric mobility is gaining momentum in India & electric two wheelers tops the chart
Several electric scooter manufacturers are offering feature rich scooters with a decent range
The electric scooters comes in two configuration one with fixed battery and one with removable battery
In India, the market for personal electric vehicles is expanding. India has a large number of two-wheeler EVs. For a better and green future, internal combustion engines should give way to electric propulsion. Given the issues associated with electric two-wheelers, it is critical for electric mobility companies to concentrate on strengthening the EV market with updated innovations. One of those innovations is the adoption of removable battery technology. To facilitate quick charging of the vehicles, the companies are now developing removable & swappable battery. Here are the top electric scooters with removable battery in India.
Also Read: Ola Electric's 50 Hyperchargers Are Now Live Across The Nation
Bounce Infinity E1 - Rs 79,999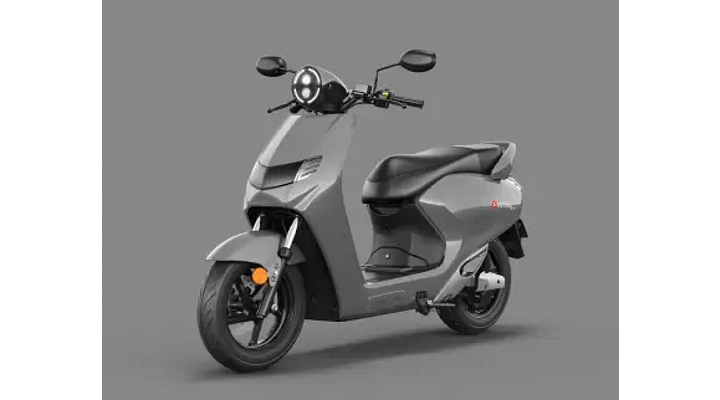 The Bounce Infinity E1 is one of the most cost-friendly electric scooter available with a removable battery in India. A hub motor that generates 83 Nm of wheel torque is combined with a 2 kWh and a 48V 39 Ah swappable battery pack that powers the Bounce Infinity E1. The lithium-ion battery with an IP67 rating takes four to five hours to fully charge, and after that, it has a range of 85 km. There are two riding options, with the Eco mode's real-world range being estimated at 65 km and the Sport mode's at 50 km.
iVOOMi Energy's JeetX - Rs 99,999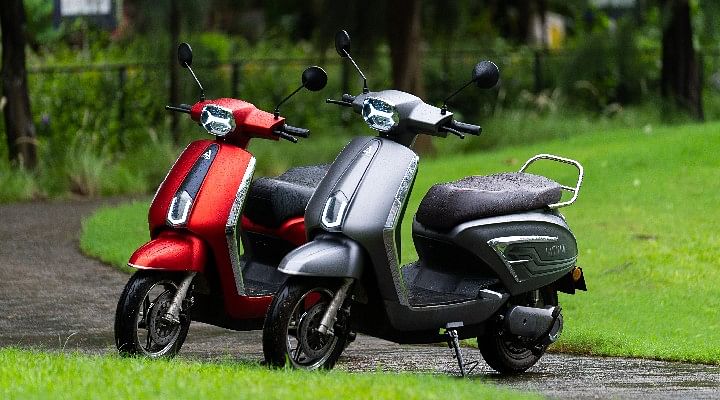 iVOOMi Energy is a Pune-based manufacturer of electric two-wheelers. The business recently unveiled its futuristic electric scooter, the JeetX180, which, under Indian driving conditions, can travel over 180 kilometres in sports mode and over 200 kilometres in eco mode. With the JeetX, iVOOMi Energy has a dual replaceable battery arrangement as an accessory. The company's products, like the iVOOMi S1 and other low-speed variations, make this configuration accessible. The brand offers a twin replaceable battery system on all of its e-scooters, making it the first company in India to do so. The battery for the scooter has a 3-year warranty.
Also Read: 2022 Ola S1 MoveOS 3.0 Software Update Is Now Available
Simple One - Rs 1.10 lakh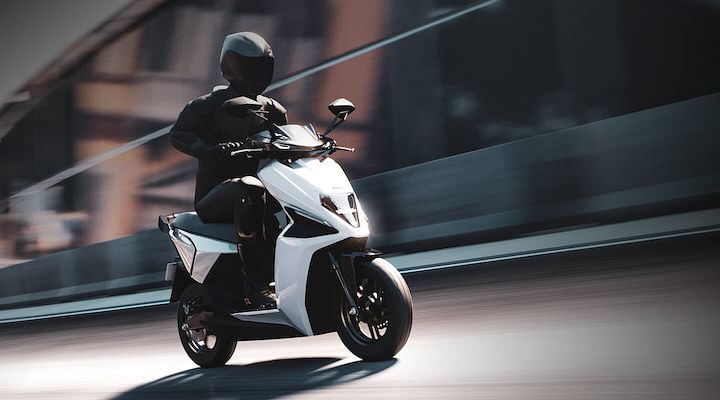 Simple Energy's Simple One electric scooter has a longer range than any other electric scooter currently available in India. The scooter has an IDC range of 236 kilometres, while its actual range in eco mode is 203 kilometres. A 3.3 kWh fixed unit (under the footboard) plus a 1.5 kWh removable battery pack stowed in the boot provide the battery pack a total capacity of 4.8 kWh. The recharge time for the removable battery pack is 75 minutes, compared to 2.75 hours for the permanent battery. The Simple One has a range of 2.5 kilometres after a 60-second charge using the Simple Loop fast-charging network.
Okinawa i-Praise Plus - Rs 1.13 lakh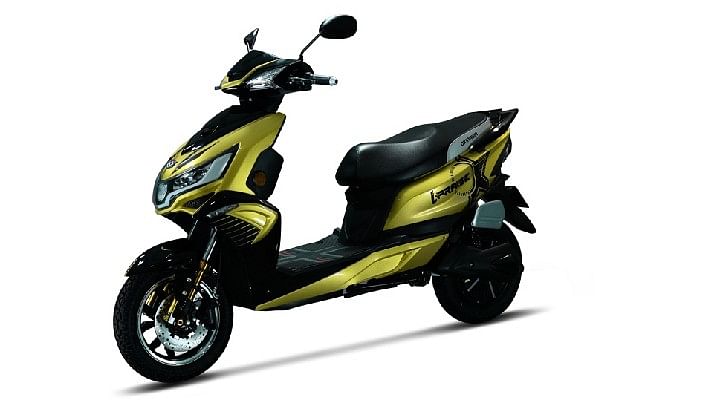 Okinawa Autotech is one of the leading e-scooter manufacturer in India. A 3.3 kWh lithium-ion removable battery pack is included with the Okinawa i-Praise Plus, giving it a range of up to 139 kilometres. The battery in this electric scooter charges in 4-5 hours and has a micro-charger with an auto-cut feature. A 3-year battery guarantee and a 3-year or 30,000 km (whichever comes first) electric motor warranty are both provided by the brand.
Also Read: LML Is All Set To Launch Its Star Electric Scooter, Bookings Open
Hero Vida V1 - Rs 1.45 lakh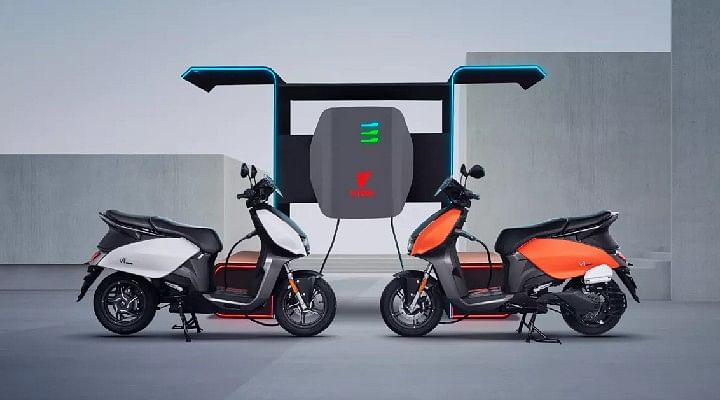 The Hero Vida V1 is Hero Motocorp's first electric scooter and the most recent entrant in the electric two-wheeler market. The Hero Vida is available in two versions: the Vida V1 Pro and the Vida V1 Plus. The Vida V1 Plus features a 3.44 kWh battery compared to the Vida V1 Pro's 3.94 kWh battery. The batteries on both scooters are detachable. While the latter's range is only 143 km, the former has a 165 km range. In terms of features, both scooters offer a touchscreen instrument cluster with a lot of information. Both scooters have three riding modes: Eco, Ride, and Sports.
Raft Indus NX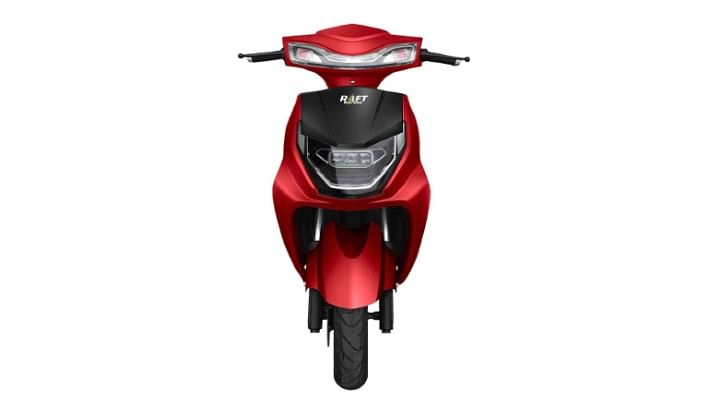 The Raft Indus Pro comes with a permanent 48 V 135 Ah Lithium-ion battery pack as well as a removable 48 V 65 Ah battery pack. The detachable battery is under the seat, while the fixed battery is under the footboard. Additionally, there is boot room for the charger. The E scooter has a 325 km range with a fixed battery and 155 km with a removable battery. The E scooter can travel 480 kilometres in total. For any electric scooter, it has a considerable range. Keeping the Rough Indus NX at its top speed of 4045 kmph while carrying a 75 kg load allowed us to test its range.
Also Read: Royal Enfield Electric Bike Reaches Testing Phase - Launch By 2025
Verdict: These are the top electric scooters with removable battery currently on the market in India. With a removable battery, the owner can take the battery out and charge it wherever they like.