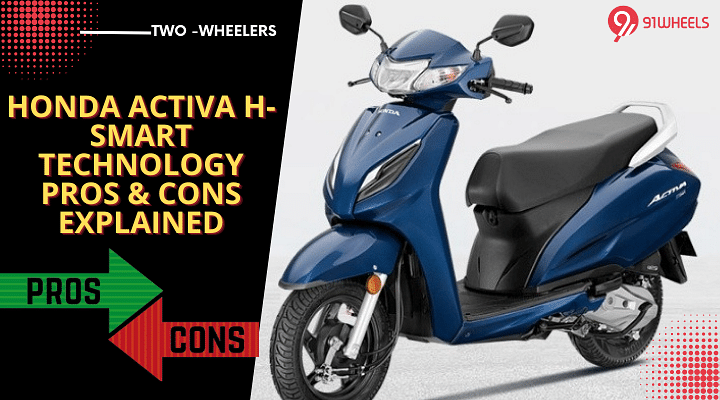 Honda has recently introduced H-Smart technology in Activa 6G
The Activa 125 might soon get the new H-Smart technology
The H-Smart technology in the Activa 6G scooter was recently introduced by Honda Motorcycle & Scooter India (HMSI). More smart functions like smart keyless lock/unlock, smart find, and others are included in the new edition. In the near future, Honda is reportedly planning to introduce the H-Smart technology to the Activa 125. The pros and cons of Honda's H-Smart technology will be explained in this article.
Also Read: 2023 Honda Activa 125 H-Smart Variant To Launch Soon
PROS
Smart Lock/Unlock and Other Operations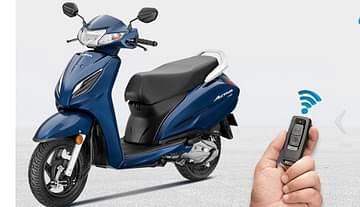 The scooter now has keyless operation because of the recently introduced H-Smart technology. When the owner is within two meters of the scooter, the smart lock/unlock activates, allowing him or her to lock and unlock the handle as well as the fuel lid and seat. Also, the H-Smart technology enables the ability to locate my scooter, which facilitates finding the scooter in parking lots. All the indicators will begin flashing, letting you know where the scooter is if the owner presses the find key on the key fob when within 10 metres of it.
Better Safety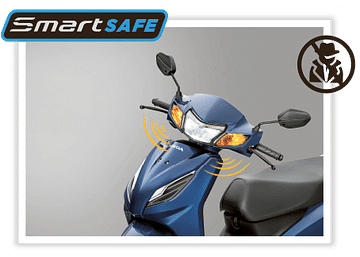 The scooter is now safer thanks to the H-Smart features. The scooter locks itself automatically whenever the owner steps away from it and the distance exceeds 2 metres. Moreover, the H-Smart models include an engine immobilizer, a feature typically found on four-wheelers. The e ngine immobiliser is an electronic security mechanism, which prevents thefts, anyone attempting to start it with a key other than the one used to lock it will simply have their engine switched off.
CONS
Getting Used To Of The Keyless System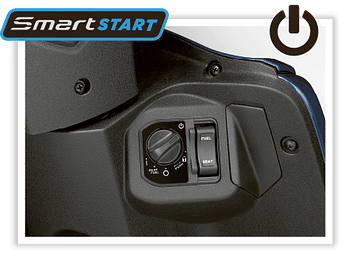 The riders of two-wheelers simply have the practice of hopping on the scooter with ease and turning on the key and riding off. With the new keyless operation, the owner must now wait for the scooter to read the key before turning it on and starting to ride. If the scooter's battery is low or the key fob battery is low, it may be challenging to read the key fob, which may take some time.
Also Read: New Honda Activa H-Smart With Features Of A Car: Top 5 Things To Know
Price
The Honda Activa 6G's price has increased due to the new H-Smart technology, but no other mechanical changes have been made. The starting price for the Honda Activa 6G H-Smart version is Rs 80,537 (ex-showroom), which is about 6,000 rupees more expensive than the regular variant.
Verdict: With the launch of H-Smart technology, Honda has established a new trend in the two-wheeler sector. This feature might soon be added to some of the company's other two-wheelers as well.