The FF650 Cafe R bolt-on kit makes both the Interceptor and Continental GT 650, look like proper caf頲acers. It can easily be fitted on the bikes, with no requirement for grinding or welding.
Both the Continental GT 650 and Interceptor 650 are premium offerings from Royal Enfield. With their 650 cc twin-cylinder engine that produces 47.65 Ps of power and 52 Nm of torque, they are also the most powerful motorcycles in the line-up. So, with due diligence to these credentials, three companies - Beespoke India, One Cars, and MK Design have collaborated to build a caf頲acer kit, dubbed as the FF650 Caf頒, that properly compliments the heritage of both these motorcycles.
Each of the above-mentioned aftermarket firms was assigned specific responsibilities. For instance, Beespoke India handled the concept and design of the kit. One Cars took care of the painting and detailing. While, MK Designs manufactured the contents of the kit.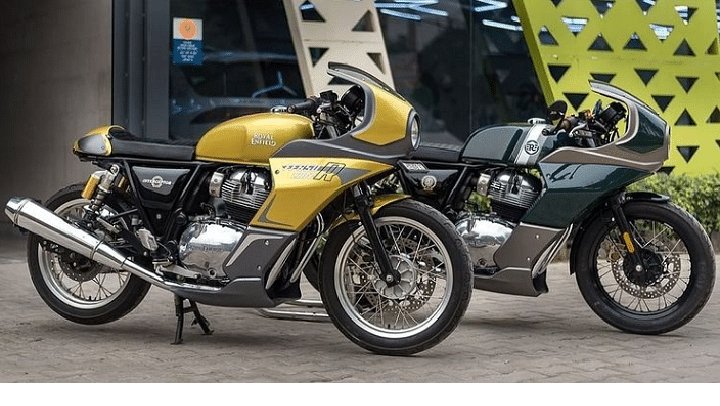 The FF650 Caf頒 kit can be easily fitted by customers themselves, and it does not require welding or grinding. The kit is also compatible with all original Royal Enfield color options. Check out this video below, to how to fit the body kit on the Continental GT or Interceptor 650.
The fairing was designed keeping in mind the engines ventilation, as well as maintaining its 174 mm ground clearance. The kit is comprised of a 5.75-inch headlamp, underbelly cover, and beautifully designed dual-tone side panels. Apparently, the front-end design of the FF650 R is inspired by a fighter jet, so the kit further aids aerodynamics. The large windshield also helps protect riders from excessive wind blast at high speeds something that is very common in both the Continental GT and Interceptor 650 for their round-headlamp design.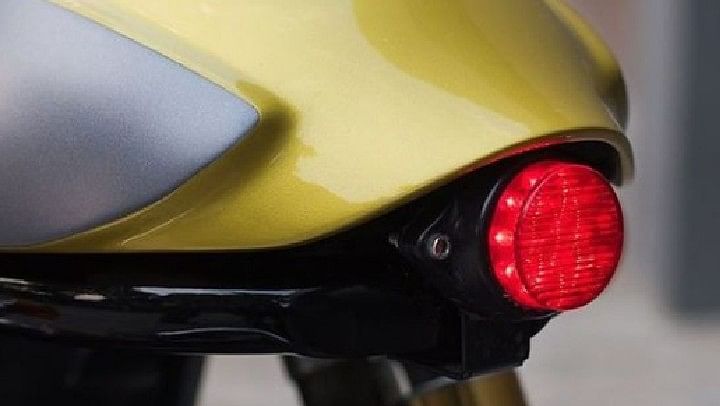 The overall kit weighs 7 kgs, and MK Designs claim that it doesnt affect the performance of the motorcycles. However, when fitting the FF650 Caf頒 kit on the Interceptor, owners will be required to fit clip-on handlebars. Whereas the Continental GT 650, which comes with stock clip-on handlebars, needs to be lowered by 25 mm.
So, what are your thoughts on this unique kit? Let us know in the comment section. In the meantime, do join our 91Wheels Telegram and 91Wheels Whatsapp group to know more about vehicles, conduct discussions on your favourite ride and much more! Also, you can subscribe to our Youtube channel for video content on the latest from the world of cars and motorcycles. Also, connect with us on Facebook, Instagram, and Twitter for more about vehicles!