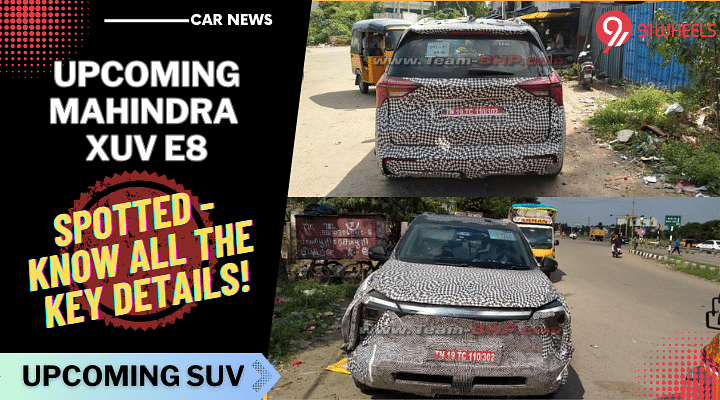 KEY HIGHLIGHTS
Front profile draws familiarity from Tata Harrier and Safari facelifts
Split, vertically stacked LED headlamps
Rear design mirrors XUV700
Expected to sport an 80kWh battery pack
Mahindra has been generating buzz with its ongoing efforts in the electric vehicle (EV) realm, particularly with the much-discussed XUV e8 model. This upcoming vehicle has frequently been spotted during testing, and a recent glimpse under the front camouflage provides fresh insights, seemingly affirming previous speculations. The leaked image not only adds more detail but also underscores the significance of earlier conjectures. Let's delve into the specifics of this eagerly anticipated model.
Also Read: No Sunroof For Next-Gen Renault Duster? - Know All Details!
Upcoming Mahindra XUV.e8 -Unveiling Crucial Insights!
In the captured image, the SUV's lighting features stand out, showcasing a broad daytime running LED light bar stretching across the front. A keen observer will note the familiar aesthetic shared with the Tata Harrier and Safari facelifts.
The LED headlamp adopts a split, vertically stacked configuration, presenting a pod-like design. Moving to the rear, the design mirrors the XUV700, featuring arrow-shaped LED tail lamps, a shark-fin antenna, and a rear wiper. The high-mounted stop lamp follows a similar design, and even the rear bumper is borrowed from the ICE version. In terms of dimensions, the XUV.e8 spans 4,740mm in length, with a wheelbase of 2,762mm.
Also Read: India Bound Toyota Camry Image Gallery - See Images!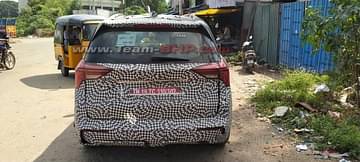 Turning our attention to the interior, recent spy shots have unveiled a compelling three-screen setup. This ensemble comprises an all-digital instrument cluster, an infotainment screen, and an additional one on the far left tailored for the co-driver. Notably, mirroring the XUV400, it adopts an identical centre console layout complete with a drive selector lever.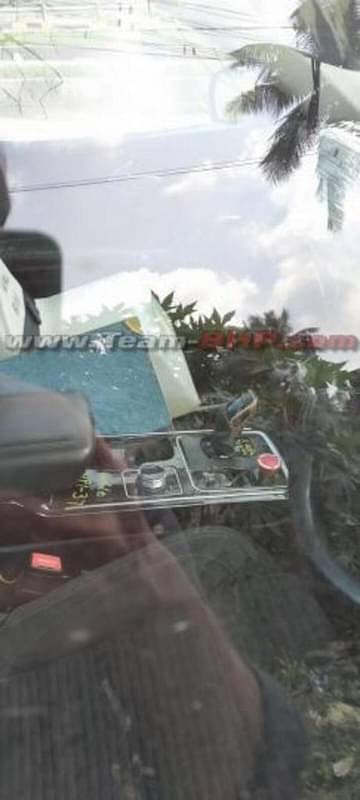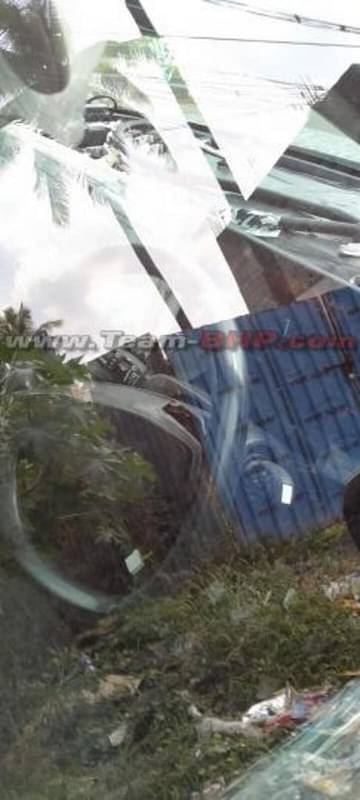 Under the hood, it's anticipated to house an 80kWh battery pack, coupled with an efficient all-wheel-drive configuration. It's worth highlighting that the Mahindra XUV e8, XUV e9, and BE 05, share a common foundationthe INGLO platform. This versatile platform seamlessly accommodates both rear-wheel drive and all-wheel drive setups, boasting a remarkable power output potential of up to 395PS.
Upon its debut, the Mahindra XUV e8 is set to lead the charge as the initial offering in the automaker's upcoming lineup of electric models, slated for release in the next year. It will go head-to-head with the anticipated Harrier EV.
Verdict

Mahindra's XUV e8 presents a blend of design elements, borrowing cues from successful models. The electric transition signifies a pivotal move for Mahindra, and the competition with the other EV's will undoubtedly shape the evolving electric vehicle landscape in India. Also, join our Whatsapp Group Community of petrolheads to find out more exciting news like this.
Also Read: Unveiling Exciting Lineup Of New Car And SUV Launches In India: 2024