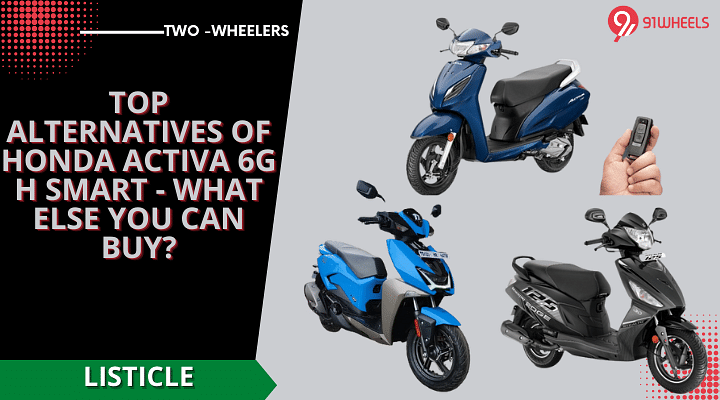 Honda Activa 6G H-Smart is recently launched in India
Priced at Rs 89,537, it competes with the TVS Jupiter, Hero Xoom 110 and Hero Maestro Edge
Honda Motorcycle & Scooter India has recently launched the Activa 6G scooter with H-Smart technology (HMSI). The new edition has additional smart features like smart keyless lock/unlock, smart find, and others. The Active H-Smart costs Rs 80,657, making it competitive with several other 110cc scooters on the Indian market at this price point. Honda Activa 6G H-Smart's rivals are Hero Xoom110, TVS Jupiter, and Hero Maestro Edge 110. In this article, we'll look at what the Honda Activa 6G H-Smart alternatives.
Also Read: Honda Activa 6G H-Smart Technology Pros & Cons Explained
Hero Xoom 110 - Rs 68,599 - Rs 76,699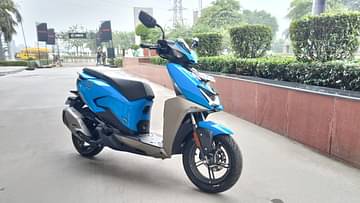 Hero Motocorp recently introduced the Xoom 110 scooter, which costs Rs 68,599 (ex-showroom) and includes various industry-first features. The 110.9cc single-cylinder engine in the Xoom 110 has a maximum output of 8 bhp and a maximum torque of 8.7 Nm. The brand has offered various amenities that are missing on the Honda Activa 6G H-Smart such as cornering lighting, a fully digital instrument cluster, disc brakes, and wider tyres. The Hero Xoom 110 is available in three variations and costs between Rs 68,599 and Rs 76,699 (ex-showroom).
TVS Jupiter 110 - Rs 71,390 - Rs 87,693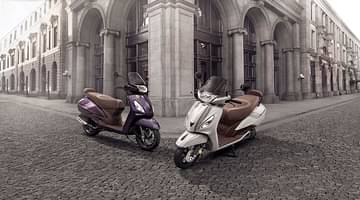 One of the most popular scooters in India is the TVS Jupiter 110. There are several variants of Jupiter, and each variation has a different set of features. The 109.7cc engine that powers Jupiter produces a maximum torque of 8.8 Nm and 7.77 bhp of power. TVS Jupiter is equipped with a digital instrument cluster, Bluetooth, and other technologies. Price-wise, the Jupiter is between Rs 71,390 and Rs 87,693. (ex-showroom).
Also Read: Things Hero Xoom 110 Gets That Honda Activa 6G Doesn't: Read Details
Hero Maestro Edge 110 - Rs 68,698 - Rs 73,616
Hero Maestro Edge is brand's one of the top selling 110cc scooter. A 110.9cc engine powers the Hero Maestro 110, putting out 8 bhp and 8.7 Nm of maximum torque. The Maestro has features like disc brakes, side stand indicator, telescopic front forks, and a semi-digital instrument console, among others. It comes in two variations: one with front disc brakes and one with drum brakes.
Verdict: Each of the aforementioned scooters is in the same price range as the Honda Activa 6G and offers a significant amount of features. The addition of keyless entry is the Active 6G H-Smart's one major competitive advantage. If a customer is looking for a 110cc scooter, these Honda Activa alternatives might be a good choice.