In January 2022, Yezdi made a comeback in India with three new models. The models include Adventure, a Roadster, and a Scrambler. Weve got the Yezdi Adventure bike a month ago, and it has recently completed its first servicing at 725 kilometres. In this article, we'll go over the details of Yezdi Adventure service cost, as well as some of the Zana accessories we have on board.
The Yezdi Adventure is powered by a 343cc engine that produces 30 bhp and 29.9 Nm of peak torque. If you have a budget of less than Rs 3 lakh, this is an excellent adventure motorcycle. Adjustable rider's display, USB type C charging connector, Bluetooth connectivity, switchable ABS mode, and other features are included on the motorcycle.
Also Read: Yezdi Scrambler vs Meteor Drag Race - Check Video
Yezdi Adventure's first service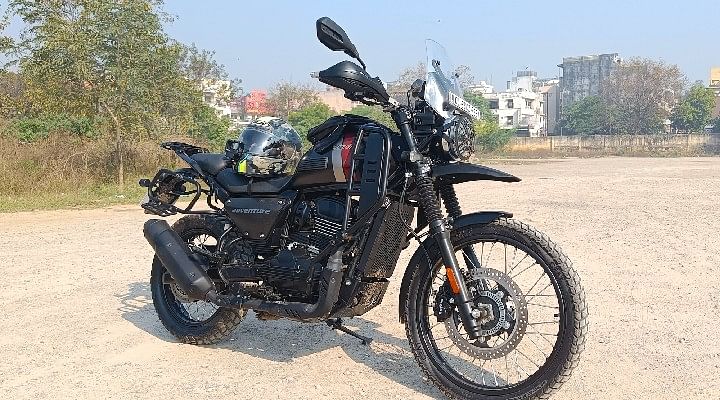 We've been riding this motorcycle for a month and it has a great engine response. According to the manufacturer, the first service should be performed after 500 kilometres or one month, whichever comes first. At 725 kilometres, we had our first service, which cost Rs 1826 including tax and included an oil change, oil filter change, chain lubrication, and other minor items. Only the components and oils are included in this price, as labour is included in only a few services. The Yezdi Adventure's second service is now set to go for 6,000 kilometres.
| | |
| --- | --- |
| Engine oil | Rs 1186 |
| Oil filter assembly | Rs 119.73 |
| Gasket cover oil filter | Rs 61.89 |
| Coolant | Rs 107.50 |
| Chain cleaning and lubrication | Rs 350.46 |
| Total | Rs 1825.58 |
Zana Accessories for Yezdi Adventure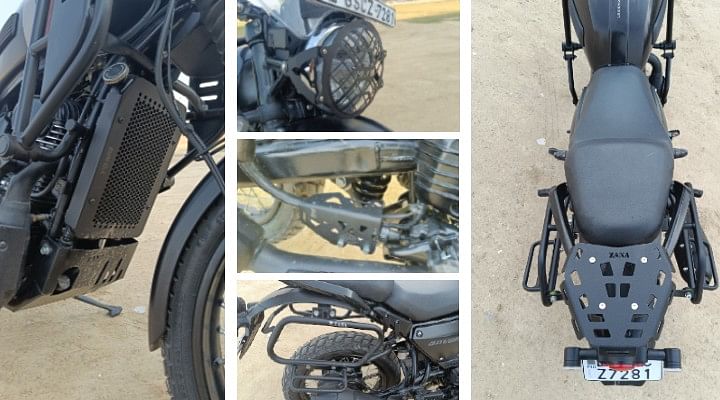 There are numerous Yezdi Adventure accessories available on the market. Zana is the brand of the one we have on our bike. We added a headlight grille, front brake fluid reservoir cover, rear master cylinder cover, radiator grille plate, engine guard, saddle stand, and rear grab handle top box plate. Zana's company outlet will soon have all of these accessories available. If you want to take your motorcycle off-roading or on an adventure, these accessories are essential. While off-roading, the radiator grille plate, and engine guard, for example, will protect your engine from rocks and other road debris.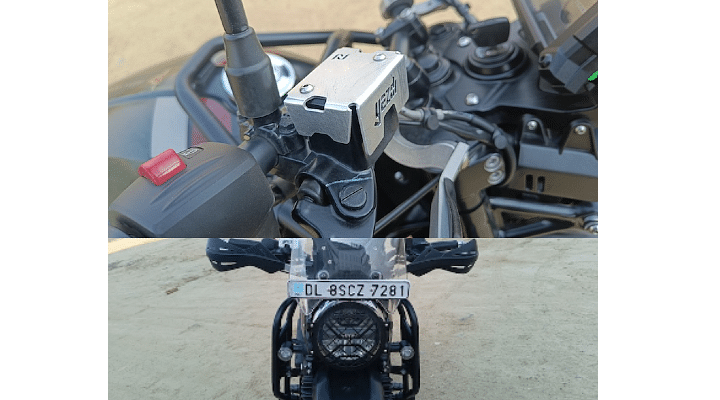 | | |
| --- | --- |
| Accessories | Price |
| Headlight grille | Rs 750 |
| Front brake fluid reservoir cover | Rs 600 |
| Rear master cylinder cover | Rs 700 |
| Radiator grille | Rs 2300 |
| Engine guard | Rs 3600 |
| Saddle stand | Rs 2600 |
| Rear grab handle top box plate | Rs 1500 |
Also Read: Honda CRF190L Adventure Bike Rivaling Xpulse 200 Patented - Read All The Details
This is all about Yezdi Adventure service cost. Which Yezdi motorcycle do you like the most? Do let us know in the comment section. Also, join 91Wheels WhatsApp and 91 Wheels Telegram groups to know more about vehicles, conduct discussions on your favourite ride, and much more! Also, you can subscribe to our Youtube channel for video content on the latest from the world of cars and motorcycles.