With the newer BS6 norms and fuel prices of both petrol and diesel touching sky, the sales of diesel vehicles have gone down. The current petrol price in Delhi is Rs 80.43 while diesel sticks to Rs 73.56 and puts the buyer in a perplexed state as to which one to go for. Surely, diesel gives out more mileage but petrol is easy to maintain. Nowadays, carmakers are bringing in mild-hybrid petrol which gives in more mileage and is easier to maintain than diesel. So which one should you pick? We will make your choice easier in this article!
What are mild-hybrid engines?
Well, the budget carmaker, Maruti Suzuki introduced this mild-hybrid technology in their diesel cars first then shifting their focus to petrol engines only. This not only increases the fuel efficiency of the car in the bumper to bumper traffic but also keeps your pocket full. Maruti calls it as SHVS which means Smart Hybrid Vehicle System.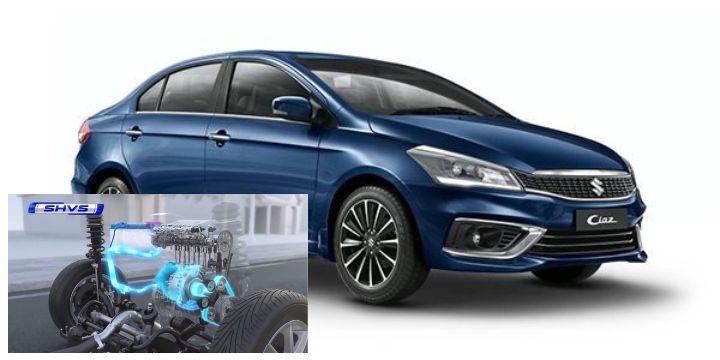 Maruti cars with SHVS technology comes with a small integrated starter generator which charges the battery during braking, coasting or when stopped at a traffic signal. All Maruti cars with this mild-hybrid technology come with a bigger lithium-ion battery. These engines use a small electric motor which is a supplement to the engine's power when the car accelerates.
Now, while gaining more speed and to keep the momentum more fuel is used and thereby decreasing the fuel efficiency. This electric motor helps to speed up the car when it is in acceleration with electricity thus putting less load on the engine. One another interesting feature is that all SHVS cars come with idle start/stop feature. This technology shuts off the engine when the car comes to a stop thus saving more fuel.
Some benefits of mild-hybrid petrol engines:
Smoother and Low NVH levels
It is no doubt that when it comes to petrol engines then they are smoother than the diesel ones. One added advantage of these mild hybrids is that they are so silent that you will not know if the ignition is on or off. Also, even after you have completed let's say 30,000 km on the odo, the petrol engine will be more silent than the diesel one. Other than that you will have little to zero vibration in petrol.
Cheaper to maintain
Diesel cars cost more, are difficult to maintain because of the expensive parts whereas petrol wins. With the increase in fuel prices, many people are focusing their interest in petrol cars. Only those who have a daily running of let's say 70 km or more should consider diesel.
Better fuel efficiency
When petrol engines are paired with mild-hybrid technology then they always return a better fuel economy. Let's compare Maruti Ciaz which comes with SHVS technology and the 2020 Honda City.
| | | |
| --- | --- | --- |
| Models | Petrol Manual | Petrol Automatic |
| Maruti Ciaz | 20.65 km/l (5-speed manual) | 20.04 km/l (4-speed torque converter) |
| 2020 Honda City | 17.8 km/l (6-speed manual) | 18.4 km/l (CVT) |
We have chosen the best selling sedans in the segment right now and as you can see the new Honda City is not even close when it comes to fuel efficiency with Maruti Ciaz. Both the car uses a 1.5L naturally aspirated petrol engine. The Ciaz makes 103 bhp with 138 Nm of torque while Honda City makes 119 bhp with 145 Nm of torque.
| | | |
| --- | --- | --- |
| Models | Petrol Manual | Petrol Automatic |
| Maruti Suzuki Vitara Brezza | 17.03 km/l (5-speed manual) | 18.76 km/l (4-speed torque converter) |
Well, you can also choose an automatic transmission with a mild-hybrid engine without worrying about its mileage. Here, the automatic Brezza gives out more mileage when compared with its manual, non hybrid counterpart.
Coming to the diesel engines then they work better for those who have an average monthly running of more than 2000 km. Else one should go for petrol and if you are choosing to clock less on the odometer. With the newer technology, the mild-hybrid is the new future. Also, petrol engines emit fewer pollutants than diesel and are cheaper to maintain.

The mild-hybrid technology only comes with Maruti as of now but in the near future, it will come with other carmakers also. In the Rs 12 lakh plus range, MG is offering the same with the Hector. Another thing is that the 4-speed torque converter is smoother than the diesel AMTs. Maruti has currently discontinued all its diesel engines line up and are planning to shift focus on petrol and CNG cars as of now.