TVS Motor Company and BMW group will jointly develop manufacture and export electric vehicles from India. The duo already manufactures sub-500 cc motorcycles, for domestic and international markets.
TVS Motors and BMW Motorrad jointly announced on December 15 that they further renewed and extended their partnership. The Joint Managing Director of TVS Motors Company, Mr. Sudarshan Venu made the announcement, that both the companies will co-develop new platforms in the future mobility space by mutually tapping emerging technologies. TVS Motors will also design and develop future BMW Motorrad products and deliver world-class quality, supply chain management, among other things.
Given how productions of EVs, in particular electric two-wheelers, have risen by 54% since last financial year for some manufacturers, like Hero Electric for example. The future mobility space is definitely electric. So, on that note, this partnership will look into the development of future potential electric scooters or Motorcycles.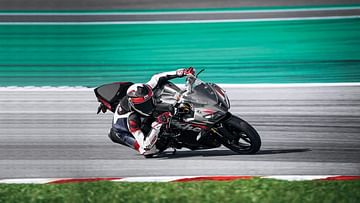 The two brands are already in a long-term partnership since 2013. This resulted in the Apache RR310 from TVS; and the naked-G310 R and ADV 310 GS from BMW. All three bikes use the same engine unit. Both the BMW bikes get a 313 cc engine that produces 34 Ps and 28 Nm. The TVS gets the same, but smaller 312.2 cc engine that produces 34 Ps and 27.3 Nm in Track mode, and 25.8 Ps and 25 Nm in Urban/Rain Mode. The wide range of configurations, combined with a cheaper price tag and a full fairing design, makes the TVS Apache RR310 the more popular choice. That goes without saying that the Apache has consistently outsold its BMW-badged counterpart.
Precisely why, the partnership will also find TVS expand actively further into global production. The new platform will need to be developed keeping the demands of global customers, and not just for India.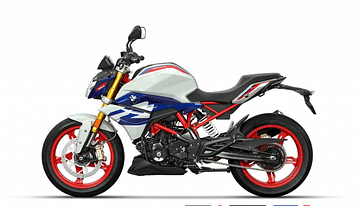 Currently, TVS has the electric scooter iQube in their line-up. And the electric motorcycle space has not popularized as much as its ICE counterparts. This is because electric Motorcycles have issues of their own, especially with their power-to-weight balance. To extract performance and mileage at the same time, EVs will have to come equipped with a bigger battery. This increases the weight of the Motorcycle, and in some cases to keep performance it compromises the range.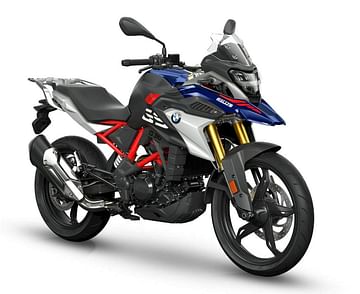 After Honda Motorcycle and Scooters India, TVS Motors becomes the latest legacy two-wheeler manufacturer to enter the EV space. The Japanese marque has already announced its plans to launch an electric scooter by next financial year. On the other hand, Hero Motorcycles have vested their support in EV production, with the e-scooter maker, Ather Energy.
What do you think will TVS Motors and BMW Motorrad jointly develop? Will it be an electric motorcycle or an electric scooter? Let us know in the comment section. You can also join our 91Wheels Telegram and 91Wheels Whatsapp group to know more about vehicles, conduct discussions on your favourite ride and much more! You can also connect with us on Facebook, Instagram, and Twitter.