Maruti Suzuki India Limited (MSIL) has recalled 166 Dzire Tour S sedans over a faulty airbag issue. According to a BSE filing by the business, the recall notice is issued for automobiles manufactured between August 6 and August 16, 2022. The airbag control unit in these vehicles will be replaced free of cost as part of the recall, according to the manufacturer.
Also Read: Hyundai Venue N Line Bookings Open, Launch Set For 6th September
The brand has instructed the owners to not use the vehicle until the issue get resolved. The company said that there is a potential fault in the airbag control unit that, in extremely rare circumstances, could lead to dysfunction during deployment. The replacement will be communicated to affected vehicle owners by Maruti Suzuki authorised workshops. Customers can also verify if their car requires this kind of attention by entering their vehicle's chassis number (MA3 followed by a 14-digit alphanumeric number) in the "Imp Customer Info" part of the company website at www.marutisuzuki.com.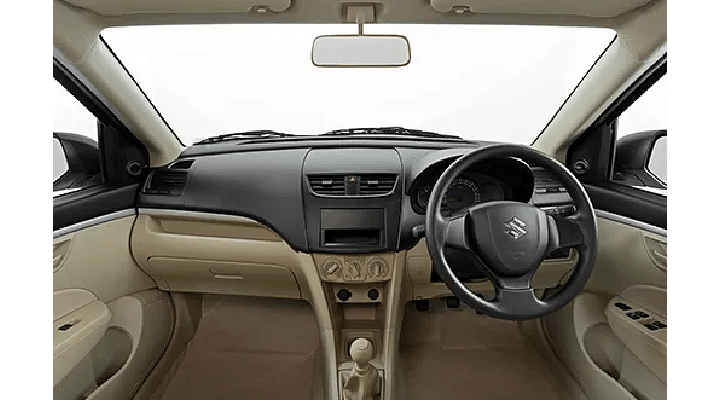 Maruti Suzuki Dzire Tour S
The Maruti Suzuki Dzire Tour S is the taxi version of the pre facelift Dzire. It has 1.2-liter petrol and CNG powertrains. The petrol engine's maximum output is 113 Nm of peak torque and 82 bhp of power. While in CNG mode, the CNG powertrain generates 95 Nm of maximum torque and 70 bhp of power. A 5-speed manual transmission is paired with each of the powertrains.
Also Read: 2022 Maruti Alto K10 Accessories - Here's What You Get
It has all the essential amenities, like power steering, manual HVAC control, front power steering, and others. Dual front airbags, reverse parking sensors, ABS, a speed-sensitive automatic door lock, and other safety features are included as standard equipment.
The starting price for the Maruti Suzuki Dzire Tour S in petrol and CNG is Rs. 6.21 lakh and Rs. 7.16 lakh (ex-showroom), respectively.
What are your thoughts on this recall issued by India's largest automaker? Do let us know in our exclusive Telegram group!