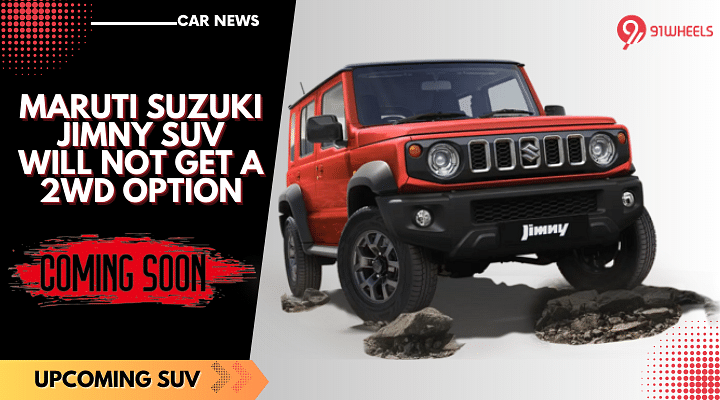 Maruti Suzuki Jimny SUV is going to launch on 7 June in India. The upcoming SUV has been revealed already but it won't get a 2WD option anyhow.
KEY HIGHLIGHTS
Jimny is to launch on 7 June in India
It'll only be offered with a 4X4 powertrain
Maruti has no plans to introduce a 2WD option
Recently, Maruti Suzuki Jimny was revealed in India. In fact, Maruti has already completed the first media drive of Jimny. Now, the SUV is scheduled for a launch on 7 June. However, the online reports now hint that Maruti will not launch a 2WD option for Jimny. Read more details about it below. Meanwhile, you can join our 91Wheels Whatsapp Group for all of such latest updates from the automotive industry.
Also Read - Mahindra Thar 2WD Gets A Fresh RWD Badging For Identity
Maruti Suzuki Jimny - No Rear Wheel Drive Option?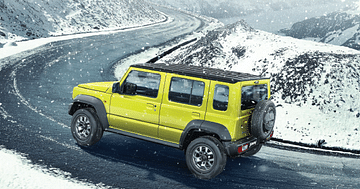 Jimny is a well-established & renowned off-road machine globally. It was much-awaited to be launched in India as well. However, Maruti decided to tweak the global 3-door model for India. Hence, a 5-Door version debuted in the global market. But, the intentions of the 5-Door versions are the same as the 3-Door version. Maruti intended not to fiddle or compromise with the off-road capabilities of the Jimny. Hence, despite of the elongated chassis, the new Jimny promises to be equally capable as the 3-Door version. In fact, Maruti's officials also claimed during the media drive that they could've extended it further but they didn't want to compromise its off-road capabilities.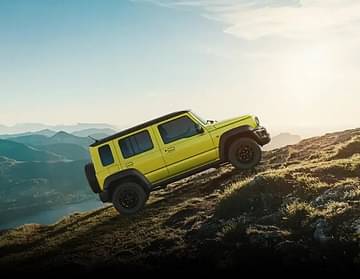 Online reports and unofficial statements from the company have also revealed that Jimny will not get a 2WD powertrain option. Meanwhile, its direct rival i.e. Mahindra Thar comes with an affordable RWD variant. But, Maruti has no plans as such. As per the company, it'll hinder the off-road capabilities of the Jimny as well as leave a dent in its image; if Maruti made a 2WD variant. Speaking of the 4X4 powertrain, Jimny uses the 1.5-lt K15B engine that makes a peak power of 103 bhp. This power is mated via Suzuki AllGrip Pro to all four wheels. Additionally, it comes with a manual as well as automatic transmission options.
Verdict
We recently tested the Jimny through its paces. In fact, we also tried to find its real-world fuel economy with four people onboard. If you've not seen our detailed review of it, please do watch it below. Meanwhile, do comment and let us know what you think could be the price of Jimny in India.
Also Read - Mahindra Thar Vs Force Gurkha: Off-Road Credentials & Tech Comparison