Problems with BS6 cars – DPF Regeneration explained
Tata Motors recently launched the Harrier BS6 at the 2020 Auto Expo with both manual and automatic variants. After the launch, a report from Team-BHP states the problems with BS6 cars that you can face, in this case, a Tata Harrier, while driving in certain conditions and it can harm your vehicle.
All the images you see here are from the official owner's manual of the Tata Harrier and the manual specifically states that driving excessively in the city for more than a month can harm your engine components and the DPF filter. To go in detail, we shall first understand the basics. DPF stands for Diesel Particulate Filter and it physically traps the particulate in the diesel exhaust gases. It traps the soot which the engine emits after the combustion through the exhaust port.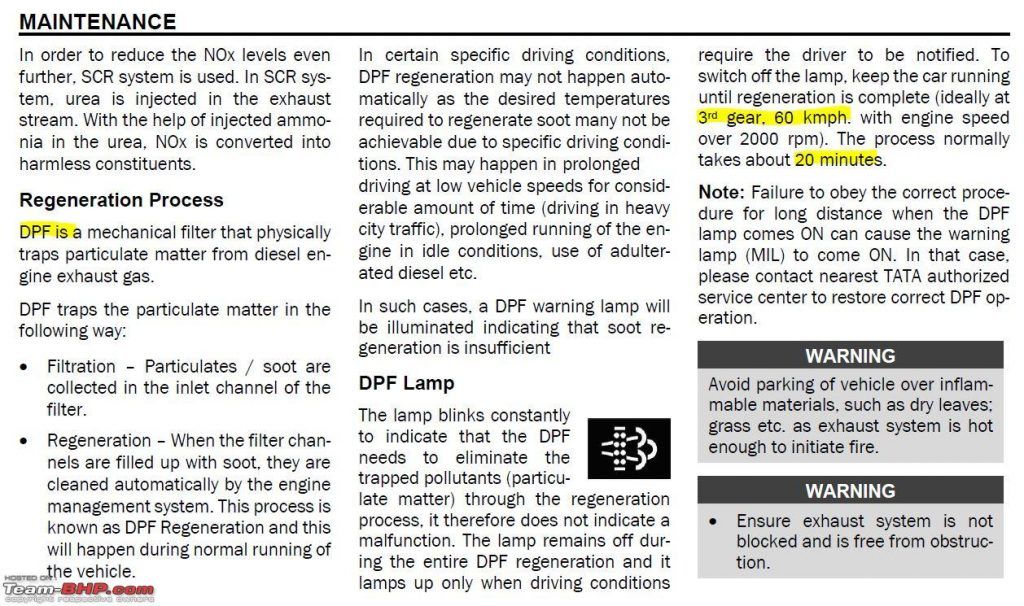 Once the DPF gets filled with soot to its level, the engine management system clears the soot and this process is called DPF Regeneration. DPF Regeneration is a time-consuming process and needs optimum temperature and compatible conditions.
Also read: Hyundai I20 Active Discontinued! Next-Gen I20 Active Launch?
In the case of Harrier, the manual states that if the DPF lamp turns on, then the car should be driven at a minimum speed of 60 km/h in 3rd gear for at least 20 minutes to complete the Regeneration process. Ignoring the DPF lamp for long can harm your car's engine life and it is advisable to go to the service station and get the problem repaired.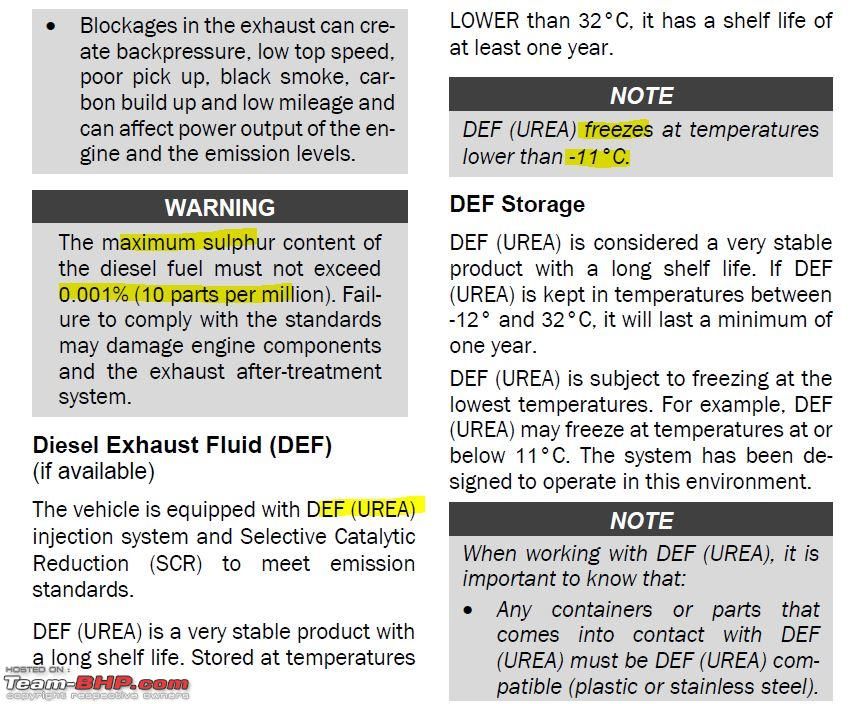 One more problem is with the diesel fuel we are getting from fuel stations, although it is just a matter of 2 months till the time we start getting BS6 grade fuel, using BS4 diesel in a BS6 compliant car for a long time can harm your engine components and DPF filter. The effect of petrol car is negligible but for diesel, the result can be adverse. BS4 diesel contains 50 PPM of Sulphur whereas the BS6 fuel is rated at 10 PPM of Sulphur.
Also read: Tata Motors showcases India's First LNG Bus
When we look at it in this way of problems with BS6 cars, you have to drive your car on highways at least once every 15-20 days for a long duration. Driving excessively in city can harm your DPF filter and engine too. This sounds highly impractical as we encounter huge traffic in the NCR region and metro cities and most of us use our cars for commuting to our work place most of the time. Will this be a BIG concern in the coming months for BS6 diesel cars? Our fingers are crossed