Update 19/05/2021 - The Pioneer DMH-Z6350BT model is now priced at Rs 52,790
Lets admit it - we can't be away from our connected devices. This includes the time we spend on the road on a daily basis. This is where we need to be 'connected' to our mobiles for various functionalities including use of navigation, playing our favourite tracks et al. What if I told you the same features can now be used in a far safer and better way thanks to built-in Alexa functionality? Icing on the cake is the support for wireless Android Auto as well as wireless Apple CarPlay!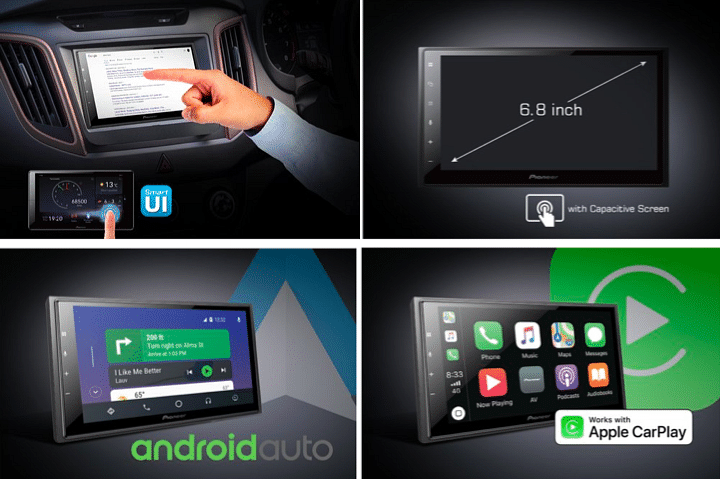 Pioneer has been one of the leading players when it comes to offering unique car audio interfaces. They also been enjoying the first mover advantage on various accounts and is a trusted name among car enthusiasts. So when their new AV receiver, the DMH-Z6350BT came to us for a review, my expectations were very high. The official release did highlight a lot of unique features but would these work smoothly?
Before I move forward, I need to highlight another fact. Not all cars that people own can accommodate a large touch-screen interface and hence Pioneer offers two different sizes for the Alexa receivers - 6.8" and 9". The DMH-Z6350BT you see here has a screen size of 6.8 inches and fits in easily into the Maruti Swift's audio console. In terms of pricing, it has an official MRP of Rs 49,990 - sounds high initially but when you consider the features it has, the figure seems justified.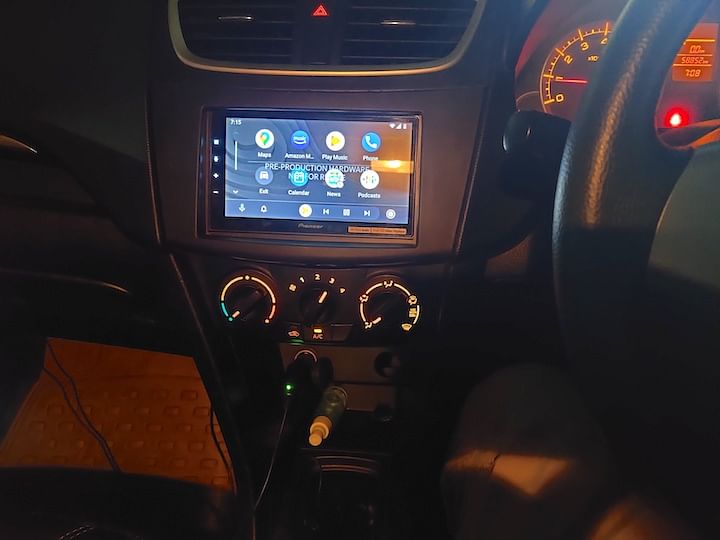 Wireless projection of Android Auto and Apple CarPlay is something that the new car industry hasn't been offering till now. The first car to do so has is the recently launched Sonet. But if you already own a car and want to upgrade it to this function, the DMH-Z6350BT works very well. This was the first time I was using this feature and it did impress me a lot - removes the need to carry a cable every-time you want to hit the road. The interface that you see on the screen is exactly the same you would see while using normal (wired) Android Auto. Likewise, if you have an iPhone, wireless CarPlay will work like a breeze.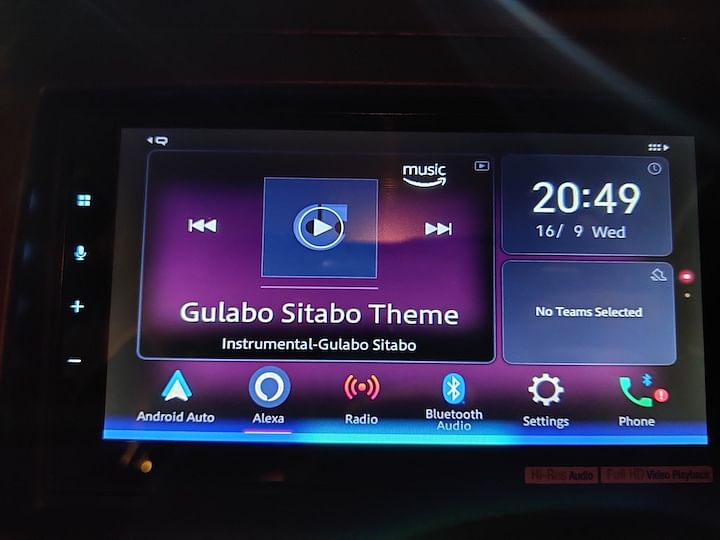 Next, the built-in Alexa function that makes it safer and easier for you to use various functions on the move. Just as you would use Alexa at home, the same functionality remains unchanged here as well. Before you ask me, the DMH-Z6350BT unit makes use of Internet data from your phone via hotspot tethering. Some of the voice functions you can use including playing music, placing calls, listening to audiobooks, hearing the news, checking the weather and even controlling smart home devices!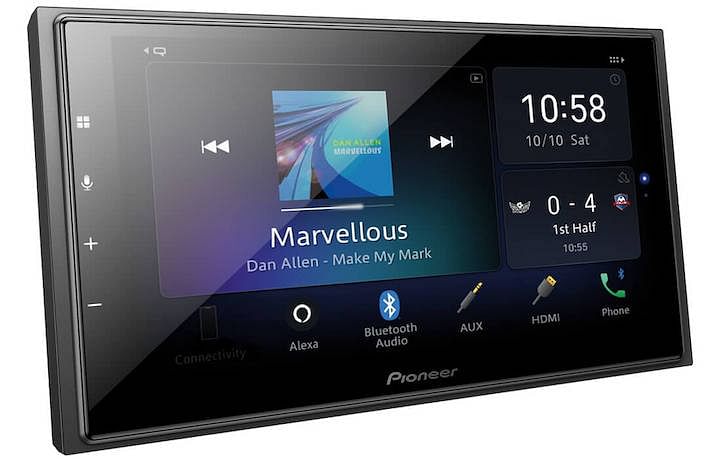 Though i didn't try this last feature, Pioneer also claims that users can download the CarAVAssist App that supports Web browsing, home screen customization and other functions. You can bookmark websites that you want to enjoy in the car, register your favorite sports teams to receive real-time game updates, make notification settings on your smartphone, and more. It also allows you to customize the receiver's home screen including adding your own background image and easily perform OTA firmware updates.
As mentioned above, official pricing stands at Rs 49,990 and the unit is now available pan India!