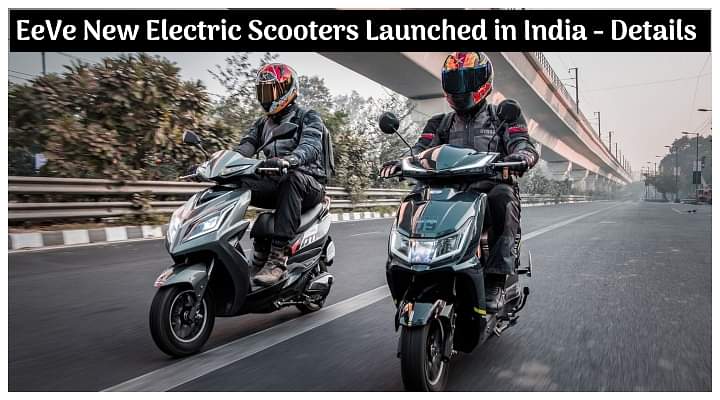 Electric Scooters are becoming very popular in the Indian market. We have a lot of electric scooters in India, both from the mass-market players as well as from new start-ups. One such electric vehicle start-up is Bhubaneshwar-based EeVe India. The company has recently launched two all-new electric scooters in the Indian market. They are the EeVe Atreo and the EeVe Ahava. Here are all the details about these brand new electric scooters.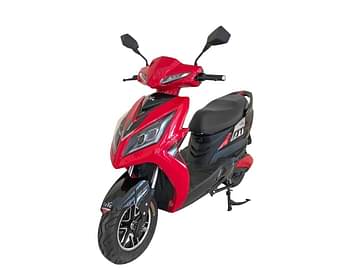 Before we begin with the new products, let me quickly tell you about this company. So, EeVe India is basically a Bhubaneshwar-based electric two-wheeler start-up. The company's headquarter is in Bhubaneshwar, Orissa and it was founded in 2018. EeVe is a one-of-its-kind automobile start-up that brings a balance between the high-end technology and the ecological health of the world at one platform. Ever since its inception, the company has launched four electric scooters, namely the Xenia, Your, Wind and 4U.
Now, the company has launched two new electric scooters in the Indian market. They are the EeVe Atreo and the EeVe Ahava. Both these electric scooters are powered by a 250-watt BLDC electric motor and the company claims that both these electric scooters will offer a running cost of around just 15 paise per kilometre. The company claims that while the EeVe Atreo will deliver a riding range of around 90 to 100 kms on a single charge, the new EeVe Ahava will offer a riding range of around 60 to 70 kms on a single charge. Also, the batteries of these electric scooters will take around 7 to 8 hours to fully juice up.
Talking about features, these new EeVe electric scooters boast IoT-enabled technology and features like geo-tagging, remote immobilisation and geo-fencing as standard. They are also capable of displaying some important ride-related information with the help of a dedicated mobile application. These electric scooters also get LED lights, daytime-running LEDs, USB charging port, anti-theft lock, tubeless tyres, etc. For braking duties, both these electric scooters will get disc brakes on either end with a combined braking system as standard. The suspension duties on these new EeVe electric scooters will be performed by telescopic forks at the front and a spring-loaded shock absorber at the rear.
Speaking on the occasion of the launch of the new EeVe Atreo and Ahava, Harsh Vardhan Didwania, Co-founder and Director, EeVe India said, "We are really excited about adding two new variants of the electric scooters besides the existing models: Xeniaa, Wind, 4U and Your. We look forward to establishing ourselves as one of the pioneer manufacturers of electric scooters in the near future. Our vehicles are designed keeping in mind the needs and requirements of the Indian two-wheeler users. So, EeVe is perfect for your utility, style, and comfort." The new EeVe Ahava will be available in two dual-tone colour schemes - Red with Black and Blue with Black. The EeVe Atreo will also be available in two colour options - Red-Black shade and Silver colour.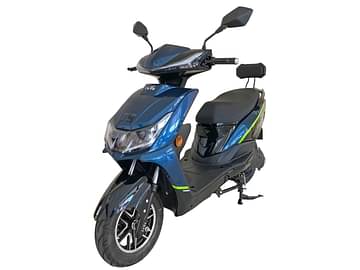 The new EeVe Ahava has been launched at Rs. 55,900 while the new EeVe Atreo has been priced at Rs. 64,900. All these prices stick to Ex-showroom, Bhubaneshwar, Orissa. The company is providing five years warranty on both these electric scooters and one year warranty on their batteries. EeVe India is already present in several states and the company is aiming to have at least 200 dealerships by the end of this year. What are your thoughts on these new EeVe electric scooters? Feel free to share your opinions with us in the comments section below. You can also join our 91Wheels Auto Enthusiast Telegram group (click via mobile to join) curated exclusively for the fans, enthusiasts and the owners. Further, subscribe to our YouTube channel for more such amazing motoring updates.