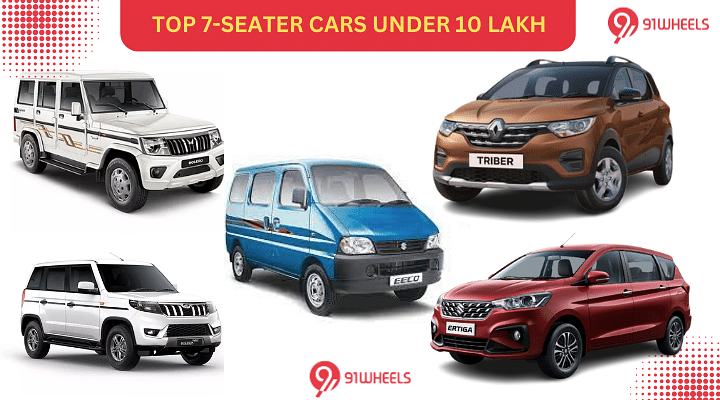 Are you ready to embark on an exciting voyage with your full crew? Hold on tight as we reveal the ideal family-friendly adventure vehicles! Introducing our hand-picked range of economical 7-seater cars, built to meet your budget as well as your expanding tribe. These wonderful rides, which range from sleek SUVs to capacious minivans, provide the ideal balance of comfort, adaptability, and cost. Meanwhile, you can join our 91Wheels Whatsapp Group for all of such latest updates from the automotive industry.
KEY HIGHLIGHTS
Know the top 5 Budget-friendly 7-seaters for family adventures.
Spacious and affordable rides
Feature-packed under 10 lakhs
You're planning a family road trip and need a vehicle that can seat everyone comfortably without breaking the bank. There is no need to look any further! We searched the automotive scene to find the most enthralling 7-seater cars under Rs 10 lakh. These adaptable vehicles are not only affordable, but also loaded with features that will make your journeys pleasant, fun, and stress-free. So sit together as we take you on an exciting voyage into the world of inexpensive 7-seaters.
Also Read : Safest Superstar - Discover India's Safest Cars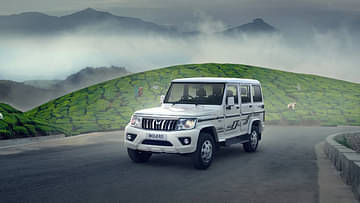 Mahindra Bolero
Renowned as one of India's most respected SUVs, the Bolero boasts a BSVI-compliant 1.5 L diesel engine, delivering a robust 75 Ps of power and 210 Nm of torque. Its 5-speed manual transmission and 2-Wheel-Drive system provide optimal control, while upgraded features like a sleek digital instrument cluster, keyless entry, and advanced safety measures ensure a modern and secure driving experience. With an attractive ex-showroom price range starting from 97.98 lakhs and a claimed mileage of 18.8 km/l, the Bolero offers unbeatable value for those seeking adventure and dependability. Embrace the legacy of the Mahindra Bolero and conquer every terrain with confidence.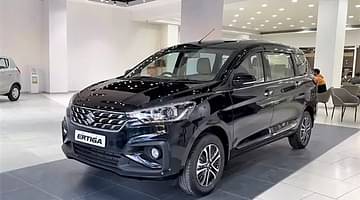 Maruti Suzuki Ertiga
Maruti Suzuki, a well-known name in the Indian automobile business, introduces the fantastic Ertiga 7-seater car SUV. With its low price and impressive features, this budget-friendly treasure has won the hearts of consumers. The Ertiga has a roomy cabin that can comfortably accommodate the entire family. With a starting ex-showroom price of 7.59 lakhs, it offers excellent value in the 7-seater market. Along with its appealing price, the Ertiga has fuel-efficient engines, ensuring affordable journeys without sacrificing performance. The Maruti Suzuki Ertiga, the go-to pick for budget-conscious families, offers the ideal balance of cost, size, and practicality.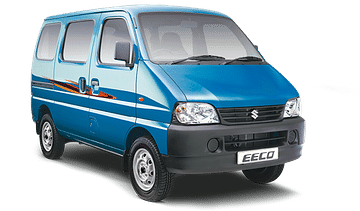 Maruti Suzuki Eeco
The 2023 Maruti Suzuki Eeco takes the Indian market by storm with its powerful new engine and exciting features. The sleek Metallic Brisk Blue body color and new styling elements enhance its appeal. Safety is prioritized with 11+ features including dual airbags, ABS with EBD, and reverse parking sensors. With 13 variants to choose from, including options for seating capacity, cargo, and ambulance, the Eeco offers versatility for every need. Starting from an affordable ex-showroom price of Rs 5.10 lakh, the 2023 Maruti Eeco is the perfect combination of power, style, and value.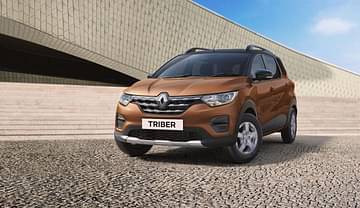 Renault Triber
Experience the remarkable Renault Triber, a spacious and powerful SUV that stands out with its remarkably affordable price tag. With a BSVI-compliant 1.0 L petrol engine, it delivers 72 Ps of power and 96 Nm of torque, ensuring an exhilarating drive. Packed with advanced features like an 8-inch touchscreen infotainment system, dual front airbags, ABS with EBD, and more, the Triber offers unbeatable value. Starting from just 94.95 lakhs, this SUV combines space, power, and technology at a price that won't break the bank. Get ready to embrace an extraordinary driving experience with the Renault Triber.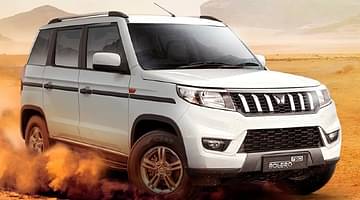 Mahindra Bolero Neo
Mahindra Bolero Neo, the ultimate 7-seater car SUV that exceeds expectations. Get ready to turn heads with its sleek design and dominate the roads with its powerful 1.5L diesel engine delivering 100 Ps of raw power and an impressive 260 Nm of torque. But it's not just about power - step inside and experience a world of luxury with a high-tech 7-inch touchscreen infotainment system, keyless entry, and a digital instrument cluster that keeps you in control. Safety takes center stage with features like ISOFIX Child Seat Anchors, ABS with EBD, dual airbags, and rear parking sensors, ensuring complete peace of mind. The Mahindra Bolero Neo is the perfect blend of style, power, and safety, making every journey an unforgettable adventure.
Verdict
Finding a 7-seater car that fits your family and your budget is no longer a distant dream. This carefully curated selection of budget-friendly options, you can hit the road with confidence, knowing that you've made a smart choice. These 7-seater cars provide ample space, stylish designs, and impressive features, ensuring that every family member enjoys the ride. So, whether it's a weekend getaway or a cross-country expedition, these affordable gems are ready to create memories that will last a lifetime.
Also Read - Top 5 Lowest Price Cars in India: Affordable Options for Budget Buyers